Pens Win, 6-3. Crosby Streak To 25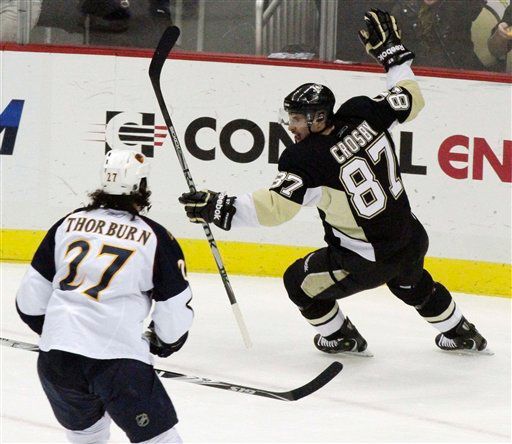 Pensblog (AP) -- The Penguins played an awful first period. But Marc-Andre Fleury bailed them out and Sidney Crosby kept them even somehow. After that, they turned it on. Cooke, Adams, and Test Tube also with goals.
Recap in the a.m. Another game in 8 minutes.