Alumni Game Will Be Streamed On Pittsburgh Penguins.com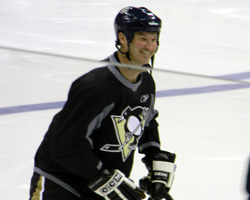 Still upset that FSN isn't picking this up, but it looks like Penguins.com will.
Also picking this up will be Penguins Radio and the Pens app.
Meant to post this earlier: the Trib sent this over a few days ago.
Rossi rockin' the soul patch.
Go pens