This preview entails:
1. Our own little breakdown of the teams.
2. A detailed breakdown of the teams from a fantasy-hockey perspective from Puck Prospectus.

Quick breakdown of team-selection process for Rinkotology:

1.  You are picking 8 forwards, 3 defensemen, and 1 goalie.  (One player from each country)

2.  From your 8 forwards and 3 defensemen, you are selecting 1 Captain and 2 Assistant Captains.
Things to keep in mind when selecting your fantasy team at Rinkotology:
1.  All of your Captain's points are worth x3 and your assistants' points are worth x2.
2.  Your goalie's goals-against average may prove to be vital in tiebreaking scenarios.
Visit the RULES section of Rinkotology for everything you need to know about the scoring system, tiebreakers, etc.
After the jump, our Olympic preview with Rinkotology tips sprinkled in. Just an FYI, most likely this afternoon we will be forwarding the site straight to Rinko.

Looks like Sid will be okay for the Olympics. People all of sudden are acting like a player getting hit by a puck never happened. Shows how much hype there is for the Olympics we guess.

Sid mentioned he and Shea Weber are flying to Vancouver together on Sunday night. Also we heard Geno and Gonch are taking a private jet in too.

No clue why all the Olympians in this game wouldn't just take one flight.

The Pens rounded out the pre-Olympic marathon with a stunned moment.

Day games can be so enigmatic.
As far as the Preds go, we don't see them often, so who cares.
But they're sending six players to the Olympics.
And they're sitting in the top 8 of the Western playoff race.
Still doesn't change the fact we hate looking at Barry Trotz's face.
Speaking of the weirdness surrounding day games, Brooks Orpik scored a goal.
And Fedotenko was on the fourth line.
That's not a good sight to see if you have visions of Fedotenko surviving the trading deadline.
The Olympic break comes at a good time for the Pens, because you can tell something is off or they are just tired.
Either way, we won't see the Pens until March.

1:00 PM
Mellon Arena

Listen to the game at [
WXDX
]
That last game before the Olympic break.
We don't think we have to remind anyone what happened one year ago today.
But we will anyway.

Goodbye Michel Therrien.
These were the NHL standings at this point last year, prior to any games being played on the 14th:

Exciting times right now, as we are hours away from the release of this beast.
Whether you like Fantasy games or not, there is a bigger picture here that will become clearer on January 1, 2011.
But before all that, we are just pumped to give away some cash and present someone with the World Championship belt.

The developers have been finishing up.
We might be redirecting the blog straight to Rinkotology starting Sunday night.

John Curry got called up.
Go Pens.

Add a comment
Late recap today.  We've been focusing our efforts on getting Rinkotology out ASAP.

On a night when the world was focused on Vancouver, Sidney Crosby showed why he deserves to be the focus in the Olympics.
Unfortunately, things didn't end up the way we wanted them to.

The Devils won last night, so they are two points ahead of the Pens and they've played one fewer game.

This was one of those games where you'd glad the Pens at least got a point.
One more game before the Olympic break.

7:30 PM
Mellon Arena

Listen to the game at [
WXDX
]
Today was the last day of trading before the Olympic roster freeze and a few things went down.
Among them:
Shelley will not play tonight against the Pens.
This frees up some cap space in Chicago.
Jaime Lundmark and Brad May were also placed on waivers by Calgary and Detroit respectively.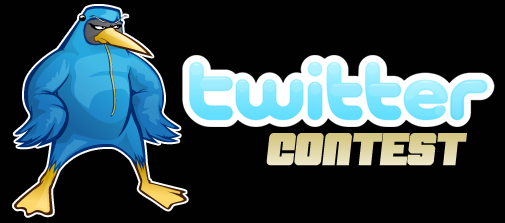 The prizes for the rest of the way to the Olympics are free entries into Rinkotology.
For this one, you're guessing the time and period of the first penalty call of the game.

Don't need tiebreakers.
Example:
@Rinkotology 13:45, 1st per
Free Candy on NHL Live yesterday:
Funny thing is, no one really knows the meaning of Free Candy. All we know is we got this photoshop in on 3/16/08 from a reader named Glenn.
Probably still one of our all time favorties. After that it took off.
And now in song from SteelCityJamz:
No bad.
Go Pens

P.S. Rinko should be out this weekend. Turnaround is tight.
Add a comment
Well, we're officially just like Capital fans. But this isn't our fault. Everywhere you go on the Internet, you see people bitching about this no-goal A.O. thing. From vintage bandwagons at
SB NATION
to
SI columnists
, people are flipping out about a second-period goal that was disallowed.  Read this piece from SB NATION:
A suggestion for

NHL

referees: why not take the time to make a correct decision instead of jumping the gun and hoping to make amends later on?
hahahhahahahhahahahhahahhaahaha.  First sign of a fanboy is some guy thinking he can understand NHL officials.
Surprised the Mottram brothers are entering the mix this early.  We usually don't see them until about April.
From the SI link, Jim Kelley:

I've looked at the replay of the controversial "no goal" that played at least a part in ending the Washington Capitals' win streak at 14 games on Wednesday night. I've read the rule book and the interpretation of the rules that the officials are said to have given to Caps coach Bruce Boudreau.

I think the Caps got jobbed.
Well, shit.  If Jim Kelley read the rule book...
If you want to read a simple, logical recap of the play, real Capital bloggers like
JAPERS RINK
and
ON FROZEN BLOG
bring the truth. Really liked ON FROZEN'S stuff because they provided some baseline for why the call was bad.
Shero made a move Thursday, trading Nate Guenin to the Blues for some guy named Steve Wagner. [
Penguins.com
]
Someone has been jobbing Wagner's
Wiki page
all day, saying some unflattering things.
Wagner and Guenin seem like the same person, so whatev.
From Robin V:

My name is Robin and I'm a big fan of the blog! I decided to send you some pictures. I am no Cake Boss or Ace of Cakes, but I like to play around! The Stanley Cup was for my brother (Nicknamed Woobie) and the Iceburgh for my nephew Sam who is the biggest hockey fan I know. He is 3 and makes up nicknames for all the players like Cooke-ie Monster and Eaton Park and "Hocks" (The action of playing hockey) all day, everyday! He puts himself in the penalty box, throws hats on the floor, and does his own commentary... just don't ask him to stop to eat lunch ("I'M BUSY HOCKIN!") Haha Well I hope you all are staying warm! Thanks for entertaining me, especially while I'm snowed it! :) Have a great day!
Go Pens.

Add a comment