7:00 PM
Mellon Arena
Listen to the game at [
WXDX
]
Know the Enemy:
Here we are.
The Stanley Cup Playoffs.
The last postseason in Igloo history.
The chance to repeat as champions.
Once again we face the Ottawa Senators.
2007
2008
The rubber match.
Tradition dictates that the winner of this series will lose in the Stanley Cup Final.
We've waited all season for this.
The playoffs are here.
Get ready.
Playoff time is here.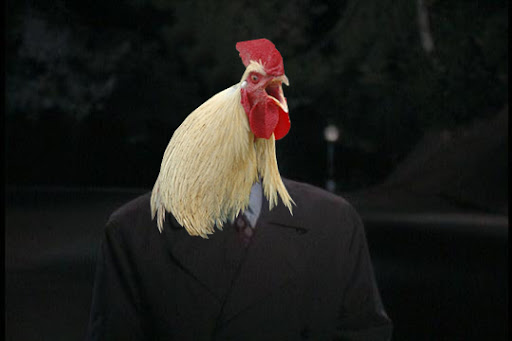 Pensblog
GM Marty the Chicken has taken the opinions of his coaching staff under advisement and has chosen seven
Gameday
Characters that will be trusted to lead the Penguins to victory.
Earlier today he issued the following statement:
Some of these characters have been chosen based on their performance this season. Others are proven playoff performers that will give our organization the depth and veteran experience it needs over the weeks and months ahead.

Keep in mind that while these seven characters have been trusted initially, our team has strong depth throughout its ranks. There are many characters that could be called up in the future if the situation warrants it.
*If you're going to the game tonight and see that joke selling Pensblog knockoff shirts,
snap a pic of him with your phone please :)

Pens calling for a whiteout tonight.
Guess somebody should tell THE FAN morning show this.
Might be the only people in Pittsburgh who don't know.
Click HERE to enter Rinkotology.

Click HERE to enter Rinkotology.
Friendly reminder that Rinko closes at 5pm tonight.
Good luck.
Our teams:
Couldn't get ahold of Rick.
He's probably already working on a Gameday.
EDIT: Rick's Team:
What a playoffs this is going to be.

Add a comment