7:00 PM
Bell Centre
Listen to the game at [
WXDX
]
When a series is 2-1, the fourth game is possibly the most important game.
If the Pens win tonight they lead 3-1 and they're coming back home.
Obviously that situation didn't help the Washington Capitals, but usually it's a pretty good one to be in.
If Montreal wins they tie the series and have momentum heading back to Pittsburgh.
It becomes a best-of-three at that point and anything can happen.
You know how you know it's a big game?
We avoid any sort of physical activity whenever we have a slight stomach ache or have stubbed a toe.
Jordan
Staal
lacerated a tendon on Friday night, had surgery and he wants to play today.
Breaking news from one of our dads.
He called to say he was watching the morning news.
He said the news said
Staal
is playing tonight, wearing a special boot.
We repeat:
The source of this
Staal
update is from one of our dads
who was probably eating Cocoa Puffs, brewing coffee, and putting the dog out when the news was on.
Update: Called him back and made sure he was certain about it.
Didn't seem so sure the second time he recounted the events of this morning.
But we aren't redacting shit.
If you watched the morning news in Pittsburgh, shut this rumor down as fast as possible.
We need people who watched
WPXI
,
KDKA
, and
WTAE
morning news to post in the comments.
Thanks, from all Pens fans.
""""""""""""""""""""""""""""""""""""""""""""""""
Ann P. e-mailed this in.
It was posted on YouTube on April 17, 2010.
We might have already posted this before.
who knows.
The
Hamburglar
wants his shirt back.
TRANSLATION OF VIDEO
(from someone in the YouTube video comments):
MAN: Hey Guy, the penguins. The penguins? where is the penguins(animals) Are you crazy!.
The hockey players, Yes, this is

Marc-André

Fleury

and

Maxime

Talbot. Hi guys!
Max: look

at

this, we too.
Boys : We arrive, we don't disturb you too much.
Max: No, just a little bit.
Boys: In term of hockey player, very, very proud of you. Are you disturb to sign my team Canada shirt, I hang up in my Brasserie, I have a little Brasserie in Montreal.
Flower: No problem, it's a pleasure.
Max: I sign this, on the belly, this a very beautiful belly.
Boys: Thanks this is nice. Here he go. Thanks. And a photo make you pleasure
Max: Depending, a photo of who.
Boys: It's very good, evil ill, Take a picture. Cling, cling

Marc-André

.
Marc-André

do you lend your Stanley Cup ring, I would

like

a picture with ring.
Man: Ok, I understand, I take a picture with your hand for replace, lets go Marcel. she is sick
Boys: Guy, it's very cool. During you are here, we want profit to asking a little service, my friends and I, this is possible, the ticket for the final men hockey game, we

understanding

you are very plug in team Canada, look it this, you take a part on this, and no trouble, enjoy yourself little guy.
Flower: I don't think is possible to help you with this
Boys: Tell me he silly me
Boys: Lets go

Marc-André

.
Max: We would like to help you but,
Boys: but
what, but what. You know when he signs a contract of 3 millions, he looks me a little 5 cents near to the sidewalk, let me you tell your attitude is cruel, is cruel, this very cruel, I change for the Curling or Mini-put Talbot. Sorry, I'm so sorry

for

him.
Flower: No problem. Boys:
He is

Hypo''glycerin

''(Hypoglycemic).
Flower: We give this. Boys: Thanks and check it out guys.

Max: Crazy gang

::::::::::::::::::::::::::::::::::::::::::::::

Oh. Now we understand.
Add a comment
Jordan
Staal
skated in full gear on Wednesday. [
PENS
]
If the video of him getting dressed wasn't so
homoerotic
, we'd post it.
Guerin
missed Game Three because he had to film another Dos
Equis
commercial.
In other Pens news...
Not sure how we feel about this.
Ain't paying $5 for a large Hawaiian Punch.
Root-beer floats are
gonna
be the shit, though.
After the jump, Red Wings crap...
and clearing up stuff about Les Habitants.
Whoops.
- Rachael M. -
There are two goalies in the world that have played on the NHL's grandest stage the last two years.
One is handing water bottles and towels to his teammates in Detroit.
The other one just ruined about 2 million French people's lives.
For those who know him best, and have followed his career, this was another big-money performance.
Montreal doesn't generate 45 shots.
Instead, they rely on a handful of quality chances to scratch across a goal or two.
Fleury
stood tall for all of them. Except when he was doing splits to rob people.
He kept the Pens in it in the first.
He had to somehow remain focused during the second.
And he held the line in the third.
It was a beautiful thing. Disco came out and decided to beat the
Habs
at their own game.
He made a bet on his goalie. And we'll take
Fleury
over
Halak
every day of the week.
It was cute watching the
Habs
scurrying around in the third trying to generate offense, too.
It is almost ironic that along with
Fleury
,
Evgeni
Malkin
was being jobbed by people.
Geno
responded with his best all-around game of these playoffs.
He was everywhere.
That's why he was the second star behind
MAF
.
Hell, give the third star to Mark Eaton for repeatedly going back into his own zone to retrieve a puck all the while knowing he's
gonna
get railed.
Or even give it to Crosby.
He was solely responsible for putting the Pens on the game-winning PP.
The thing about elite players is you have to commit penalties to stop them.
Hal Gill thought the puck was still in their skates and held onto Sid.
Mistake. Penalty. Game over.
Scary for
Habs
fans that Crosby still hasn't had his signature game of the series.
It's coming.
And now the Pens take the 2-1 series lead.
But the series is still anything but over.
John Holmes sized Game Four on the horizon.
Storm's coming Thursday, Jack.
Recap after the jump.
And Mike
Cammalleri
finds himself in another
HWBM
video, an Eric P. production.
7:00 PM
Series Tied 1-1
Bell Centre
Listen to the game at [
WXDX
]
People keep talking about how the crowd might throw off the Penguins.
Does anyone really think that when the Pens step on the ice in Montreal they're going to be surprised that the crowd is loud?
We can't see Sidney Crosby skating onto the ice surface, looking up, seeing that the crowd is cheering and quickly retreating to the dressing room.
After the last game one of the broadcasters on
CBC
mentioned that the Pens would "be shocked" at the atmosphere in the Bell Centre.
Now we don't claim to be brain surgeons ourselves, but anyone with any sort of knowledge of professional hockey knows that the people of Montreal care about the sport.
We don't think the crowd is going to shock anyone until they break into their customary second intermission riot.
Even then, who would really be surprised at that?
Game three.
We've also been hearing a lot about momentum.
We've been reminded of the Capitals series and we've seen first hand how the
Habs
will do anything possible to shut down their opponents' offense.
Every site on the Internet has mentioned something about "not overlooking the
Habs
."
We never overlooked the
Habs
.
Neither have the Pittsburgh Penguins.
Game three.
Time to break out.
Commentor Stoosh has been around quite a while.
He even has a shirt in Storeblog.
He's banged out beastly Homer-esque comments with a high level of consistency.
Only fitting to give him the reins.
Add a comment
Mike Lange should sue:
This promotional campaign was a home run in itself.
The
Halak

video
has some historical significance, regardless of the outcome of the playoffs.
Until Joe
Pavelski
and Mike
Cammeltoe
started getting their own videos.
If the Pens don't win this series,
we'll post this
Cammelleri
video every day till the end of the playoffs.
::::::::::::::::::::::::::::::::::::::::::::::
It's the playoffs, which means there's enough storylines to make Mother Goose pregnant.
It also means the job tour is in full swing.
Three stops on the itinerary: "
HockeyTown
," Boston, and Ron Cook's basement.
Before we start the tour,
Twitterer
@Amb_Alex
alerted us to this
Habs
homer on
Bleacher Report:
You know you're
gonna
click that link.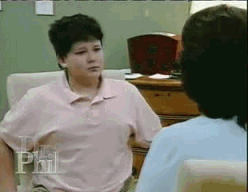 :::::::::::::::::::::::::::::::::::::::::::::::::::::::::::::::
We went to the Pittsburgh stop first.
We checked Hines Ward's shower, but Cook wasn't there.
Then we realized he was probably on the Boulevard.
Post Gazette. Vintage Ron Cook.
Why even write an article like this?
Makes absolutely no sense.
Anyone who says
Malkin
hasn't been his Conn
Smythe
self these playoffs, they're right.
But guess what. Every Penguin fan already knows this.
Every NHL fan already knows this.
But it's a journalist's job to sell fear.
Because fearful people listen to what they perceive as a voice of reason.
And they'll buy the paper tomorrow.
Does the Post-Gazette realize that Cook is just phoning in columns anymore?
He's telling people stuff they already know. This is news? This is journalism?
Newspapers should demand better from their employees, especially during the playoffs.
What a waste of time. So we're not even linking to it.
After the jump, we head to Boston and Detroit...
Rick chronicles the history of riots in Montreal...
and a Montreal music video/whatever the hell it is.
Hello.

After some deliberation with my loved ones and close family friends,
it is with a heavy heart that I announce my retirement from The Pensblog.
The last two years have been a turbulent time in my life.
I was caught doing coke in a movie theater.
The exact details of the transaction that sent me to
Fear The Fin
is something that no one should know about.
But, most prominently, I respect The Pensblog for not releasing my current battle with sex addiction
that has directly correlated with my subpar performance in recent times.

[ Chokes up ] Through it all, The Pensblog was my rock.
I was called on time and again to come through in big games.
And I just couldn't deliver.

I don't want to interfere with the current playoff run,
so I've requested that a retirement ceremony is delayed until the start of the 2010-2011 season.

Rest assured that I will be glued to the television for the rest of the season.
Go Pens.  God Bless.
[ Voice quivering ] h-o-o-o-o-o-o-o-o-o.
[ Collapses at the podium. ]

Thanks for everything you did, Hacksaw.
To alleviate the grief that this press conference has brought, we give you Penguin cats:
Add a comment