"The new

Consol

Energy Center will give us the opportunity to bring many such events to Pittsburgh," Penguins president David

Morehouse

said. "We think it can help make Pittsburgh a destination for big national and regional

events."
The game was in Pittsburgh in 1990 at the Igloo.
Mario
Lemieux
did okay in that game.
That third goal made Wayne
Gretzky
cry.
Don't even know where to start. Power has been off because Luke
Ravestahl
is a jackass and mother nature just had her period on everyone's face. Mario should run for mayor if he can't buy the Pirates.
More snow coming. Someone is probably facing elimination if that happens.
Vomit.
Not a whole lot of positives this weekend. The only good thing to happen was
Orpik
calling
Jizz
a baby.
Notice the caption. Candy Man? Really? Thanks to
PUCK

HUFFERS
for the tip.
Go Pens.
P.S
. Jeff Carter almost beats out
PennDot
for jobber of the week:
Not sure what is more shocking.
The hit, or Jeff Carter actually knowing where the defensive zone is.
What a scumbag.
Add a comment
Definitely a tough loss, but what a hockey game.
You have to assume these two teams will once again meet in the playoffs and what a series that will be.
Ovechkin
is as obnoxious as they come, but he delivers.
He's a dangerous player.
NBC definitely got what they wanted from this game.
Ovechkin
had three goals and an assist.
Crosby and
Staal
had two each.
It's tough to blow a 4-1 lead but the hockey fans inside of us still enjoy an exciting game.
The Penguins fans inside of us vomited a bit when the 5th goal went in.
12:00 PM
Verizon Center
Listen to the game at [
WXDX
]
Know The Enemy:
We have won 11 in a row. A franchise record.

We are now first in the East. We are TEN POINTS ahead of New Jersey who is in second place.

We are first in our division, 25 points ahead of our nearest competition.

And we are now FIRST in the NHL with 82 points. Click here and see.

We are first in the NHL in goals scored. And first in a bunch of other team and individual stats.

For just today we have arrived.

We don't have miles to go before we sleep.

We have arrived. Savor it. Enjoy it.

Please for just one day. I beg of you. No negative emails. No negative vibes.

Tomorrow all bets are off. We can worry, we can vent, and we can go back to our individual dark places. But for 24 hours I declare a no fly zone on negativity and unhappiness.

We deserve our success. We are what our record says we are. At least for one shining moment.

Ok back to work. Go Caps. I hope you are as proud as I am.
Add a comment
This had all the signs of a trap game.
The Pens are playing the Caps tomorrow at noon.
No one even knows if they'll make it to Washington.
On top of that, the
Habs
are hurting and using
AHL
players to fill in their lineup.
We all kind of expected this.
Or at least we should have.
2:00 PM
Bell Centre
Listen to the game at [
WXDX
]
The first of back-to-back games for the Penguins.
Kunitz
and Talbot are still out.
For Montreal,
Marc-André
Bergeron was injured on Thursday against Boston and will miss the game.
Tomas
Plekanec
, Benoit
Pouliot
and Sergei
Kostitsyn
all missed practice
.
Jaroslav
Halak
will be in net for the
Habs
.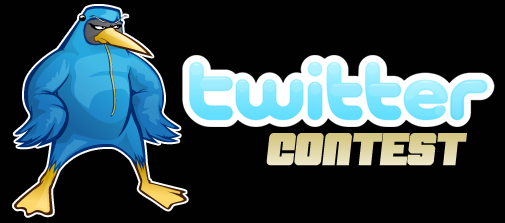 Dicky
does not look at all pleased in this costume.
1. Get yourself a Twitter account.
2. Guess the time of the THIRD icing call of the game.
Include time and period.
Using this screenshot, the penalty occurs at 13:03 of the first.
NOT 6:57 of the first.
3. If you're unfamiliar with Twitter, log in to Twitter, click "HOME," then copy and paste the following into the text box on your "HOME" page, change the timing and shit to your guess, then click "UPDATE."
@Pensblog 13:03, 1st per.
-To check if your entry was submitted: After you click update, you'll see your Tweet pop up on your HOME page. Click @Pensblog in that Tweet. If it takes you to the Pensblog Twitter page, you did it right.
Add a comment
Some roads in New Jersey are being renamed
Kovalchuk
Way.
Too bad they'll all be one way.
So, it's a done deal.
Kovalchuk
is coming into the Penguins' backyard.
The Devils sent Johnny
Oduya
,
Niclas
Bergfors
, Patrice
Cormier
, and a 1st-round pick to Atlanta.
All for a player they may not have in three months.
It is a big trade, but does this trade put New Jersey in the driver's seat of the Atlantic Division and the Eastern Conference? Nope.