This had all the signs of a trap game.
The Pens are playing the Caps tomorrow at noon.
No one even knows if they'll make it to Washington.
On top of that, the
Habs
are hurting and using
AHL
players to fill in their lineup.
We all kind of expected this.
Or at least we should have.
2:00 PM
Bell Centre
Listen to the game at [
WXDX
]
The first of back-to-back games for the Penguins.
Kunitz
and Talbot are still out.
For Montreal,
Marc-André
Bergeron was injured on Thursday against Boston and will miss the game.
Tomas
Plekanec
, Benoit
Pouliot
and Sergei
Kostitsyn
all missed practice
.
Jaroslav
Halak
will be in net for the
Habs
.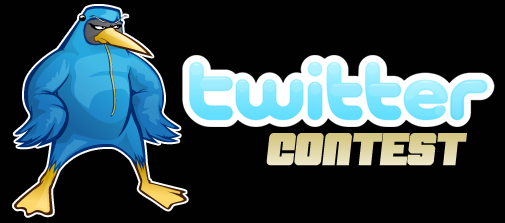 Dicky
does not look at all pleased in this costume.
1. Get yourself a Twitter account.
2. Guess the time of the THIRD icing call of the game.
Include time and period.
Using this screenshot, the penalty occurs at 13:03 of the first.
NOT 6:57 of the first.
3. If you're unfamiliar with Twitter, log in to Twitter, click "HOME," then copy and paste the following into the text box on your "HOME" page, change the timing and shit to your guess, then click "UPDATE."
@Pensblog 13:03, 1st per.
-To check if your entry was submitted: After you click update, you'll see your Tweet pop up on your HOME page. Click @Pensblog in that Tweet. If it takes you to the Pensblog Twitter page, you did it right.
Add a comment
Some roads in New Jersey are being renamed
Kovalchuk
Way.
Too bad they'll all be one way.
So, it's a done deal.
Kovalchuk
is coming into the Penguins' backyard.
The Devils sent Johnny
Oduya
,
Niclas
Bergfors
, Patrice
Cormier
, and a 1st-round pick to Atlanta.
All for a player they may not have in three months.
It is a big trade, but does this trade put New Jersey in the driver's seat of the Atlantic Division and the Eastern Conference? Nope.
We have three copies of the Canadian version of Sports Illustrated with Sidney Crosby on the cover.
We're giving them away.
Want one?
Take a picture of Charlie, put it somewhere, take a photo and email it to us.
You can find a couple Charlie images in our
SIGNS
section.
What you decide to do is up to you.
All that matters is that Charlie is somewhere in the photo.
We'll pick three entrants and send each of them an issue.
Send the emails to This email address is being protected from spambots. You need JavaScript enabled to view it.
IMPORTANT:
Make sure the subject of the email is "Sidney Crosby SI".
We have an email filter set up to mark emails with that subject.
If your email doesn't have the subject "Sidney Crosby SI" we won't catch it and you can't win.
Also, include your photo as an attachment, not an embedded image if possible.
It would be really great if you resized the image to a decent size before you email it too.
You can enter as many times as you'd like, but you can only win once.

The deadline is 11:59PM/ET Sunday night.
We'll announce the winners on Monday.
Do it.
Go Pens.
Add a comment
The video has since been corrected.
The old Capitals logo brought back memories of
Petr
Nedved
, be we struggled to figure out what time the game was going to air.
"
12M
" doesn't really make sense to us. Apparently it makes sense to someone at NBC.
Sure, we all make typos every so often, but we're not all working for a national television station.
What a network.
Add a comment
Malkin wearing #11 in the Olympics?

Orpik spotted at candy-truck crash.
Add a comment