If you've seen one Pens-Isles game at the Igloo, you know the script.
But that doesn't lessen the importance of getting a win after a tough weekend.
It also doesn't lessen the impact of a Chris Kunitz. Kunitz had a solid game against Washington, and he was equally as impressive last night. It is clear that during his scoring slump, Kunitz was not 100%. Because when he is healthy, he contributes in a lot of ways that add up.
The Pens now have two games left before the Olympic break.
And lost in everything is the fact tahat the Devils are in full collapse mode.
They lost again last night, and the Pens are closing in.
Another side story developing is the approaching roster freeze.
It seems Shero is going to give himself time to make decisions over the Olympic break.
Someone said Mark Madden was talking about some guy from Nashville coming in.
We must have missed that in between Linkin Park songs.
7:30 PM
Mellon Arena

Listen to the game at [
WXDX
]
Know The Enemy:
The arena will open at 6PM.
The Islanders broke a seven game losing streak with a 4-3 shootout victory against Nashville yesterday.
They're currently 24-27-8 on the season and sit in 13th place in the Eastern Conference.

The Penguins are 35-22-2 and have 72 points.
Ottawa also has 72 points, but they've played one more game than the Pens.
The New Jersey Devils have 74, and they lead the Atlantic Division, but they've played one fewer game.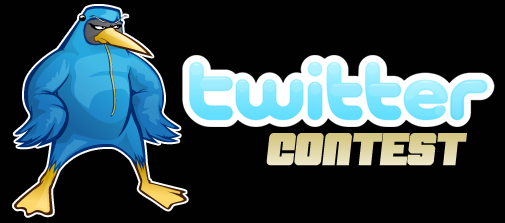 The prizes for the rest of the way to the Olympics are free entries into Rinkotology.
For this one, you're guessing the time and period of second goal of the game.
Don't need tiebreakers.
Example:
@Rinkotology 13:45, 1st per
If you don't know what's going on with Twitter by now, you never will.
Amidst the snow, we completely forgot to recognize the winner from the Canadiens game.
Third icing call of the game:

Only one person even guessed the third period:
Add a comment

Last year during the NHL playoffs, one of our good friends that we've met since the beginning of the blog asked us to partake in an NHL Playoffs Fantasy game. In the game, you pick one player from each team. The stat categories were simple: Goals, assists, GWG, goalie wins, and goalie shutouts.
The sign-up fee was $20, and it was winner-take-all. The game was run through some websites that let the organizers of the game take everyone's roster and input them via spreadsheets. About 100+ people signed up.   Of course our team folded early because we didn't do the right research, but it made the NHL playoffs a little more fun.

We wanted to compound upon this.  During the summer of 2009, we began planning a fantasy game that was centered around the Penguins.  This game was gonna go above and beyond the Penguins' current "Extra Attacker."
One thing we love to do is give away shit.
And it has always been our dream to give away a shitload of money to someone.
Of course the one thing that shut everything down in the planning stages of the Penguins Fantasy game was that, for the longest time, we believed Fantasy Sports was gambling.
Huge mistake.
After some phone calls and extensive hours of research, it turns out Fantasy Sports is not gambling.
"The typical fantasy sports league is not "gambling" because winning is based predominantly on skill and knowledge about the featured sport and its athletes, not on chance.  In other words, fantasy sports leagues challenge the participants to exercise judgment-making skills similar to a coach or general manager. To make sure that gambling businesses do not try to cloak their gambling in the clothing  of "fantasy sports," UIGEA places limits on how prizes may be awarded in fantasy sports leagues, if a participation fee is charged for the game.  Beyond that, most fantasy games are free and any game that is free is not "gambling."
So, after that, the wheels started to spin. We halted production on our Penguins fantasy game and started to focus on a fantasy game for the NHL playoffs and the Olympics.  We joined money leagues for Fantasy Football and Hockey at CBS Sportsline and ESPN as part of our research.

We began to formulate ideas on something that would be fun, something that would be lucrative for people, and something that would be easy.  Fantasy sports is a grind for an entire season.  We like that dynamic, but some people like to "set it and forget it", to set up their team and let it ride for the duration of a fantasy season.  And we have created that.

We were able to find an online merchant that supports Fantasy sports (a huge win for the Fantasy community), as well as secure The Pensblog, LLC as a legal business. We were even able to get a 1-800 number for customer support.
The result of all the hard work is Rinkotology: 2010 Winter Games Edition.

Who else to turn to than Anteepa Web & Marketing Solutions to make this a reality? We've really hamstrung them, using our usual M.O. of waiting until around the last possible minute to kick things into gear.  They're working pretty hard.
We wanted this up and running today, in fact.  But in reality, it's actually good that we're anticipating a launch date closer to the Olympics, since injuries to NHL players and other Olympians will adversely affect the game (see: uncertainty surrounding Ryan Getzlaf).  And then we also have to worry about Russia's bullshit taxi squad that is being rumored.
Here's how the game works:
1.) Before the Olympics begin, you will pick 8 forwards, 3 defensemen, and 1 goalie.
Only one player can be chosen from each country.
EX: For Team Sweden, do you pick Henrik Zetterberg or Henrik Lundqvist?
For Canada, do you pick Brodeur, Crosby, or even Drew Doughty?

YOU ONLY HAVE TO PICK YOUR TEAM ONCE.
THERE WILL BE NO NEED TO RESET ROSTERS ON A DAILY BASIS.
SET IT AND FORGET IT.

2.) You will also be choosing one player to be your Captain and two players to be Assistant Captains.
Goalies cannot be chosen for either.
Captain's points are worth triple value.
Assistants' points are worth double value.
That is the groundwork of the game.  Very simple.
The points system will become available when the website is launched.

3.)
Tiebreaking scenarios are as follows:
a). In the event that users have the same exact team, the Gold Medal game will be a special one-game playoff, where each user would pick 5 players from each team.
b). In the event of a tie in which teams aren't exactly the same, the tiebreaker will be goals, then assists, then lowest goals-against average, then game-winning goals that your entire team/goalie has accumulated throughout the Olympics.
b1.) If a winner cannot somehow be determined by those criteria, we will be aware of it before the Gold Medal game and set up the Gold Medal game as a one-game playoff.
b2.) In the event that USER "A" pushes himself or herself into a tie in the Gold Medal game (i.e. USER "A" is behind in points and has players accumulate points in the Gold Medal game while USER "B" does not have players in the game), we will enact tiebreaker "b" detailed in this section.  If, somehow, no winner can be determined from that, we will break the glass and institute the emergency tiebreaking scenario.
b3.) Emergency tiebreaking scenario: USER "A" vs. USER "B".
Whichever team scored first in the Olympics wins.
EX: USER "A" has Jamie Langenbrunner, and he scores in the first game of the Olympics, giving USER "A" his or her first team goal.
USER "B" has Alex Ovechkin, and he scores in the second game of the Olympics, giving USER "B" his or her first team goal.
USER "A" wins.
But what are the chances two goalies will have identical goals-against averages?
That is why this is the emergency scenario.

4.) $10 Entry Fee
Prizes:
1st place -- $500 and Championship Belt
2nd place -- $400
3rd place -- $300
4th place -- $200
5th place -- $100
5.) Tips: Given the nature of this contest, picking the right combination of players is obviously key.
But your goaltender may very well end up being your dark horse.
6.) We will be holding a contest similar to this for the upcoming NHL playoffs, as well as having a Penguins-exclusive bi-weekly or monthly game in place for next season.
FOLLOW RINKOTOLOGY:

Add a comment
"The new

Consol

Energy Center will give us the opportunity to bring many such events to Pittsburgh," Penguins president David

Morehouse

said. "We think it can help make Pittsburgh a destination for big national and regional

events."
The game was in Pittsburgh in 1990 at the Igloo.
Mario
Lemieux
did okay in that game.
That third goal made Wayne
Gretzky
cry.
Don't even know where to start. Power has been off because Luke
Ravestahl
is a jackass and mother nature just had her period on everyone's face. Mario should run for mayor if he can't buy the Pirates.
More snow coming. Someone is probably facing elimination if that happens.
Vomit.
Not a whole lot of positives this weekend. The only good thing to happen was
Orpik
calling
Jizz
a baby.
Notice the caption. Candy Man? Really? Thanks to
PUCK

HUFFERS
for the tip.
Go Pens.
P.S
. Jeff Carter almost beats out
PennDot
for jobber of the week:
Not sure what is more shocking.
The hit, or Jeff Carter actually knowing where the defensive zone is.
What a scumbag.
Add a comment
Definitely a tough loss, but what a hockey game.
You have to assume these two teams will once again meet in the playoffs and what a series that will be.
Ovechkin
is as obnoxious as they come, but he delivers.
He's a dangerous player.
NBC definitely got what they wanted from this game.
Ovechkin
had three goals and an assist.
Crosby and
Staal
had two each.
It's tough to blow a 4-1 lead but the hockey fans inside of us still enjoy an exciting game.
The Penguins fans inside of us vomited a bit when the 5th goal went in.
12:00 PM
Verizon Center
Listen to the game at [
WXDX
]
Know The Enemy:
We have won 11 in a row. A franchise record.

We are now first in the East. We are TEN POINTS ahead of New Jersey who is in second place.

We are first in our division, 25 points ahead of our nearest competition.

And we are now FIRST in the NHL with 82 points. Click here and see.

We are first in the NHL in goals scored. And first in a bunch of other team and individual stats.

For just today we have arrived.

We don't have miles to go before we sleep.

We have arrived. Savor it. Enjoy it.

Please for just one day. I beg of you. No negative emails. No negative vibes.

Tomorrow all bets are off. We can worry, we can vent, and we can go back to our individual dark places. But for 24 hours I declare a no fly zone on negativity and unhappiness.

We deserve our success. We are what our record says we are. At least for one shining moment.

Ok back to work. Go Caps. I hope you are as proud as I am.
Add a comment