7:30 PM
Mellon Arena
Listen to the game at [
WXDX
]
Know the Enemy:
The Caps are here for one final regular season game.
The second last regular season game in Igloo history.
Washington is 3-0 against the Penguins this year.
They lead the league standings by approximately one billion points.
The road to a second straight Stanley Cup will likely go through the Capitals.
There's also that Sid/Alex storyline that no one ever talks about.
Crosby leads the league in goals with 47.
Ovechkin
is right behind him with 46.
The winner of tonight's game will not be awarded the Stanley Cup.
The Penguins lost the season series to the Capitals last year, but they beat them when it mattered.
Both teams have already qualified for the playoffs.
What happens tonight technically means nothing.
However, a win tonight would definitely be sweet.
Especially while we're battling with New Jersey for the Atlantic division title.
Commentor Stoosh has been around quite a while.
He even has a shirt in Storeblog.
He's banged out beastly Homer-esque comments with a high level of consistency.
Only fitting to give him the reins.
December 7, 1996. That's as far back as I can trace my direct attachments to Mellon Arena. That was the first Pens game I ever attended. The Mighty Ducks of Anaheim versus the Pittsburgh Penguins. I still have the ticket stub somewhere.

The first time I set foot inside Mellon Arena, it was, well…it wasn't Mellon Arena. It was still the Civic Arena, a few years away from Mellon Bank buying the naming rights to the building. Whatever the name, it seemed absolutely enormous inside; unlike anything I'd ever seen to that point, at least in terms of an indoor arena. I grew up with ECHL hockey…the Erie Panthers, who played in the Erie Civic Center, which sat 7,000 or so at full capacity. If you've ever been to Wheeling, you get the idea.

I was a junior at Washington & Jefferson College in December of 1996 and in those pre-"student rush" days, the school used to sponsor trips to one or two games a year. For us poor college kids, this was really one of the only ways to get tickets. With Buries It still on the ice and Jagr beginning to take the hockey world by storm, games were packed and anything other than single-seat tickets were tough to come by.

So it was that when I walked into seating area at Mellon for the first time, I couldn't help but stop for a second. Orange and red seats everywhere, the balconies at each end, and a domed ceiling that seemed to trap all the arena noise and deflect it back downward.

The rest of it was kind of a blur. I remember the Pens won the game. I remember seeing Lemieux score a couple of goals and watching the crowd stand up almost as one when each goal hit the back of the net. I remember being able to see everyone kind of move to the edge of their seat every time Mario or Jagr led a rush up the ice.

Beginning that night in December of 1996, I've lost track of how many times I've been back in that building, be it for Pens games, collegiate games, Pens camp practices or the one opportunity I had to skate on the ice there. Just a few months after my first venture there, I walked out having witnessed history as Mario Lemieux scored his 600th career goal, beating the Vancouver Canucks – the team I loved growing up. Later that year, I sat in E balcony as Sir Buries It buried a wrist shot past Garth Snow and damn near brought that domed ceiling down. Not an eye in the house was dry; we thought we'd all just seen his last goal scored in Pittsburgh. Little did we know.

So tonight, after a little more than thirteen years, I'll walk out of Mellon Arena for the last time. I'll have had the fortune of being able to say that I've seen the greatest Penguins to ever play there – Mario Lemieux, Jaromir Jagr, Ron Francis, Sidney Crosby and Evgeni Malkin. I've seen the worst villains - Gretzky, Messier, Lindros, Ovechkin – and some of the most honorable opponents – Yzerman, Modano, LaFontaine and Patrick Roy – to grace the Mellon Arena ice. I watched memorable goals – Hossa eliminating the Rangers in the 2008 playoffs, for instance. I've seen fights there that I'll never forget, like Tyler Wright beating the bejesus out of Peter Worrell, all watched from the vantage point of the Gold Circle suite my friends and I kinda-sorta commandeered for the evening…or at least the second and third periods.

I saw the first Pens games ever coached by Michel Therrien, when a loss to the Sabres never looked so good because the team was playing with a structure they'd completely lost under Ed Olczyk. I watched some new interim coach named Bylsma lead the team to an ugly 1-0 win over the Islanders Feb. 25 of last year, giving absolutely no inclination what the pending five-game road trip would lead to in terms of momentum.

I've seen so many highs, equaled by the lows of Lemieux's first retirement, the lean years of 2002-03 and 2003-04 and the ownership saga that allowed tonight's game to be turning a page to a new chapter and not closing a book on franchise.

And that's what I'm most thankful for as a fan when it comes to Mellon Arena. I'm sad to see the Mellon go, but don't get me wrong - for a very long time, I couldn't wait for this. As the arena saga dragged on a few years ago, Mellon Arena for me became automatically associated with all the mud that we as fans were dragged through during that arena process. The fate of my favorite hockey team remaining in Pittsburgh was directly tied to Mellon Arena. If Mellon stayed, my team went. It was really that simple.

Now it's almost here. Now I know I'm going to be able to walk into that brand new building on the other side of Centre Avenue in six months, and I can't get wait to get there. But I've come to realize I'll miss the Mellon Arena, too.

I won't miss the lack of legroom or the cramped seats, the chalk letters on the steps to identify the rows, or the lack of hot water coming out of the bathroom faucets during those couple of lean pre-lockout seasons. I can't wait to be able to walk around a souvenir store without feeling like I'm trapped in a mosh pit and I won't miss the crowded concourses.

But I am going to miss the old arena atmosphere a little bit; I'm a sucker for some of the old stadiums, if only because so many new ones seem to be nothing more than giant warehouses with a frozen floor. I'll miss that old arena smell – that odd combination of zamboni fumes, popcorn, nacho cheese and beer.

I'll look back on Mellon fondly. But it's time. It's a good time for this page to be turned. We're blessed with a dynamic team that features several marquee players – two of whom are almost universally regarded among the best three in the game. The club is bolstered by one of the strongest US-based fanbases in the sport. The Consol Energy Center is going to be a fitting new home for this team and its fans. It'll be like going from Three Rivers to PNC Park, with the added bonus that we'll have a team playing in Consol that doesn't perpetually suck.

Everything that the Consol Energy Center will be won't change the fact that the Mellon Arena memories will endure. Ideally, this ride continues on for another two months and the Pens close out the old gal in style. Sidney Crosby said as much when the Consol Energy Center became a reality a few years ago. Nothing would make turning that page better than winning the Stanley Cup on home ice for the first and last time.

Some abbreviated thoughts, dudes…
Don't look now, but Tampa Bay is in line for a lottery pick. If the standings hold and they wind up with one, does that mean their fans have to start dealing with accusations from fans of the other 29 teams that they tanked three straight seasons to get lottery picks? Or is that something that only Pens fans still have to deal with? *Cough* Caps and Blackhawks *Cough*
File this courtesy of the "I'm Not Sayin'…I'm Just Sayin'" Department. Three of the current lottery teams are Southeast Division teams.
It's going to be very tricky for the Pens to keep Sergei Gonchar beyond this season. Shero will do his best to do so, but Gonchar is one of the top names out on the UFA market this summer and this is going to be his last chance to cash in. In the event that it cannot happen, a very suitable replacement may be found already on the roster. Keep an eye on Jordan Leopold and his abilities to get the puck to the net through traffic from the point. When Gonchar missed time with strep throat, the points on the power play were generating the most chances when Leopold was out there. If you get a chance to watch Cooke's game-tying goal against the Leafs, Leopold placed that puck in a terrific spot to allow Cooke to get the deflection. Just some food for thought
Add a comment

Eric P.
After the jump, more videos and some other shit.
So many great videos coming in.
Eric P has made like 100.
Ed M.
More after the jump.
Just a great game to watch.
There wasn't any real hard-core back-and-forth action.
But the momentum swings were there.
Slater took that horrible penalty late and gave the Pens a chance to tie it.
A couple of old friends came calling.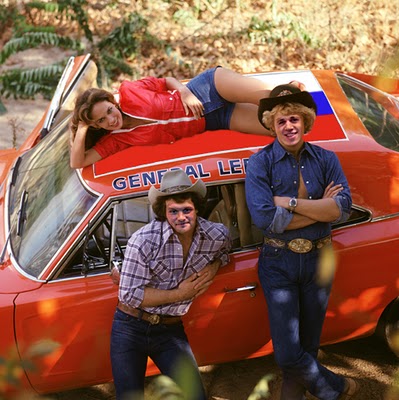 And then in overtime, a new friend came calling.
A bunch of people sent this in
The thing about the Pens, and any team in the NHL really, is that they have to have all their parts rolling for them to work.
It would be the same if Crosby and
Staal
were out. The Pens would not be the same. When all the cogs in the machine are working nothing matters but the W. And that is all that matters.
On a side note, the Pens are back to fourth place with the Devils beating Carolina. That matchup would yield the Senators.
Bring it.
1:00 PM
Mellon Arena
Listen to the game at [
WXDX
]
Know the Enemy:
Guess who's back?
Evgeni
Malkin
and Sergei
Gonchar
are expected to be in the lineup for the Pens.
It's a tight situation from here on out.
The Penguins are going to need to bring their A game every day.
There are no more "nights off."
The playoffs are on the horizon.
We know what this team is capable of.
This team knows what they themselves are capable of.
Puck Daddy had a great post documenting all of the parody videos for the NHL's advertising for the playoff push: "History Will Be Made."
We don't know if a lot of people have the capabilities to do this, but we figured we'd throw it out there to see what good ones people could come up with.
Some early examples:
No real deadline for this.
If you make one, e-mail it to us at
This email address is being protected from spambots. You need JavaScript enabled to view it.
.
If you have any ideas, maybe post them in the comments and someone will make it.
Include "History" somewhere in your e-mail.
Game
Add a comment
This post is not for your entertainment.
It's a message to a Pittsburgh blog called THE HUNKY & THE MICK.
Since that blog has decided in recent time to come at us in some of their posts,
as opposed to a good old-fashioned e-mail, we have to respond in the same fashion.
The blog has had these things to say:
"The Pens are in trouble and if you don't see that, then you probably started watching hockey when the

Pensblog

started and have no clue about what is going on." -- March 31st, 2010.
"Here is something you are not going to see in the papers or hear on the radio or read on

Pensblog

or any other Penguins fan site that cannot criticize their team: Jacques

Lemaire

is a better coach than Dan

Bylsma

." -- March 17th, 2010.
(

Pensblog

Note: FYI -- Jacques

Lemaire

started coaching when

Bylsma

was 15 years old.)
"I'm not going to go into vivid detail about how bad

Fleury

played because I know some schmuck who thinks everything the

Pensblog

says is gospel will hold onto it and decide to e-mail it to me if

Fleury

makes a big save in the playoffs." -- November 6, 2009 (Following the horrible Kings game this season.)
Their thoughts on making friends and networking in the blogosphere:
"It hasn't all been good. At least a few people will remember our feud with the Steel City Regurgitation Machine ('hey, someone else said this so I'm going to post it here verbatim') and our inability to get linked on the

Pensblog

because of their hatred of Rob Rossi and our supposed connection with him (more on that later). We could go into great detail about both of these petty arguments but I really don't want to get a call from an upset husband acting tough on the phone or have some guy with too much time on his hands

photoshop

a picture of us with penises by our mouths. I can sleep at night with the knowledge that if we met either one in a parking lot somewhere there would be no question who would be walking away from that fight victorious." -- July 2, 2009
(

Pensblog

Note: This blog was spawned in 2008 under the blog title "Suburban Rob

Rossis

.")
Commenting on

Fedotenko

while breaking down the Pens roster after winning the Cup:
"But short sighted people decided to throw him under the bus, including the supposed 'authority' on Penguins hockey, the

Pensblog

, who repeatedly called him "

Fedostinko

" during the year." -- June 30, 2009
(

Pensblog

Note: After an exhaustive Google search, as well as a search of our own posts, we didn't find one instance of "

Fedostinko

," while finding numerous instances of us acknowledging, throughout his lackluster regular season,

Fedotenko's

clutchness

that he exhibits in playoff runs. )
"Can't forget to mention the blue uniforms. I started the rallying cry to ditch the blue uniforms last week and is appears as though other people are catching on as the

Pensblog

made mention of getting rid of them in their latest post. Since people are sheep and think

Pensblog

is the end all be all of Penguins blogs, they'll probably end up getting credit for starting the campaign, but since you can't fight stupidity there is no point in fighting that battle. But I will continue to monitor the progress of the horrible experiment regardless of where credit is given."
-- January 3, 2009 (Obviously during the Pens'

stinkfest

while wearing the blues.)
As we mentioned, this blog's original title was "Suburban Rob
Rossis
."
Evidenced by these e-mails we received from them when they were starting their blog:
(Note the dates.)
As much as we're married to our Gmail account during the season,
we are that unmarried to it during the summer.
Interesting aside, though: Doing a
GMail
search, we found these other tidbits of greatness.
From a Penguin bloggers roundtable discussing the hiring of Dan
Bylsma
:
There's not too much to break down about this whole thing. A good 20 or 30 minutes spent
persuing
their posts lets you know that negativity reigns supreme. In a recent post, they even wished
Goligoski
to be injured so that
Bylsma
would be forced to play McKee.
In another post, they go into extensive detail regarding Marc-Andre
Fleury's
career-long problems with consistency. Too bad every Penguin fan knows this. No reason to be condescending and act like Penguin fans don't know this. Then again, when you describe yourselves as the "most
knowledgable
, non-paid sports analysts in Pennsylvania," it doesn't leave much wiggle room to not come off as condescending toward fellow Pens fans.
You keep being negative, and maybe one day you realize that no one wants to be around that shit.
No one wants to read it. We're all just watching some dudes play hockey. Get over yourself.
And all of this brings us back full circle as to why we personally started a blog. Again.
We were tired of reading nothing but negativity about the Penguins.
Newspaper columnists were reminding us of the bad things, not focusing on the good things.
We just got sick of it.
The pluses in following the Pens this year:
1. It's always a joy to follow a Pens season.
2. They're contending for a division title. AGAIN.
3. They're defending Stanley Cup champions.
4. Watching the continuing maturation of Crosby,
Malkin
,
Fleury
,
Staal
, etc.
5. That "etc." part in #4.
6. The excitement of moving into a new arena next year.
7. The bitter sweetness of this being Mellon Arena's last ride.
8. We
fuckin
love hockey.
9. Many, many more.
The negatives:
Why would anyone waste time typing out a bunch of negatives?
Simply typing the pluses in that list above gives us a bounce in our step.
Here's an excerpt from a recent
PENSBURGH
post giving March grades to every Penguin.
Talbot's March wasn't spectacular, and the D+ grade says as much.
But the analysis portion of Talbot's March gets us pumped up for the playoffs.
Or...
Would you rather read about how Talbot is a piece of shit and that he'd better start scoring,
or else the Pens are
gonna
be swept in the first round?
If you're watching the game and can't wait to talk or type about the negatives,
why are you even watching the games?
Seriously, how can the writers of a blog like THE HUNKY & THE MICK
even put themselves through the agony of enjoying a Pens playoff appearance?
It's journalists' jobs to do this kind of shit.
Don't pretend you're something that you're not.
Our blog has become popular.
We've never conspired or had some kind of "marketing" plan to make it popular.
We've just never acted like something we're not.
We're simply Pens fans that are following with the season along with every Pens fan. We make it to like two games a season. We like to talk about the game afterward, mention the Pens shortcomings in certain games, but not have a stroke about it. And we like to revel in a Penguins victory and share that excitement with whoever wants to read it.
The blog is what it is.
We get you in, get you out, and get you on with the rest of your day.
And there's a solid group of
commenters
, whose comments we read every day, no matter what.
And we spend a good chunk of time reading those, as well.
It's just like sitting down at a bar or some shit and talking with other Pens fans.
Technology affords us this kind of experience. It's
underappreciated
.
We aren't an Internet "authority" on Pens fans.
We aren't sitting around touching ourselves about how many people we can reach.
We aren't trying to be journalists. We're Pens fans with a website.
We turn down radio requests and shit because we don't want that kind of voice.
We deflect any credit coming our way that a reader, blog, or e-mailer is deserving of.
And a quick browse of our comments section reveals that people don't take our shit as "gospel."
We collect anthem
pics
,
photoshops
, game pictures, stories about meeting a Penguin or going to your first Pens game; stuff that we find entertaining and, as it turns out, other Pens fans find entertaining, as well.
And how great was this recent
Qdoba
thing?
Seriously, it felt like it was the sole reason we started a blog in the first place.
We have one or two vent posts like this per season in regard to our blog.
The blog takes up a good portion of our daily lives during the hockey season.
And we absolutely love it. And we'll protect it.
So suck our balls.
And we're not meeting you in a parking lot.
Because that's sad.
Add a comment