So many great videos coming in.
Eric P has made like 100.
Ed M.
More after the jump.
Just a great game to watch.
There wasn't any real hard-core back-and-forth action.
But the momentum swings were there.
Slater took that horrible penalty late and gave the Pens a chance to tie it.
A couple of old friends came calling.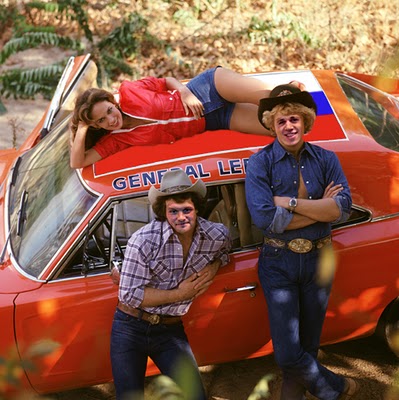 And then in overtime, a new friend came calling.
A bunch of people sent this in
The thing about the Pens, and any team in the NHL really, is that they have to have all their parts rolling for them to work.
It would be the same if Crosby and
Staal
were out. The Pens would not be the same. When all the cogs in the machine are working nothing matters but the W. And that is all that matters.
On a side note, the Pens are back to fourth place with the Devils beating Carolina. That matchup would yield the Senators.
Bring it.
1:00 PM
Mellon Arena
Listen to the game at [
WXDX
]
Know the Enemy:
Guess who's back?
Evgeni
Malkin
and Sergei
Gonchar
are expected to be in the lineup for the Pens.
It's a tight situation from here on out.
The Penguins are going to need to bring their A game every day.
There are no more "nights off."
The playoffs are on the horizon.
We know what this team is capable of.
This team knows what they themselves are capable of.
Puck Daddy had a great post documenting all of the parody videos for the NHL's advertising for the playoff push: "History Will Be Made."
We don't know if a lot of people have the capabilities to do this, but we figured we'd throw it out there to see what good ones people could come up with.
Some early examples:
No real deadline for this.
If you make one, e-mail it to us at
This email address is being protected from spambots. You need JavaScript enabled to view it.
.
If you have any ideas, maybe post them in the comments and someone will make it.
Include "History" somewhere in your e-mail.
Game
Add a comment
This post is not for your entertainment.
It's a message to a Pittsburgh blog called THE HUNKY & THE MICK.
Since that blog has decided in recent time to come at us in some of their posts,
as opposed to a good old-fashioned e-mail, we have to respond in the same fashion.
The blog has had these things to say:
"The Pens are in trouble and if you don't see that, then you probably started watching hockey when the

Pensblog

started and have no clue about what is going on." -- March 31st, 2010.
"Here is something you are not going to see in the papers or hear on the radio or read on

Pensblog

or any other Penguins fan site that cannot criticize their team: Jacques

Lemaire

is a better coach than Dan

Bylsma

." -- March 17th, 2010.
(

Pensblog

Note: FYI -- Jacques

Lemaire

started coaching when

Bylsma

was 15 years old.)
"I'm not going to go into vivid detail about how bad

Fleury

played because I know some schmuck who thinks everything the

Pensblog

says is gospel will hold onto it and decide to e-mail it to me if

Fleury

makes a big save in the playoffs." -- November 6, 2009 (Following the horrible Kings game this season.)
Their thoughts on making friends and networking in the blogosphere:
"It hasn't all been good. At least a few people will remember our feud with the Steel City Regurgitation Machine ('hey, someone else said this so I'm going to post it here verbatim') and our inability to get linked on the

Pensblog

because of their hatred of Rob Rossi and our supposed connection with him (more on that later). We could go into great detail about both of these petty arguments but I really don't want to get a call from an upset husband acting tough on the phone or have some guy with too much time on his hands

photoshop

a picture of us with penises by our mouths. I can sleep at night with the knowledge that if we met either one in a parking lot somewhere there would be no question who would be walking away from that fight victorious." -- July 2, 2009
(

Pensblog

Note: This blog was spawned in 2008 under the blog title "Suburban Rob

Rossis

.")
Commenting on

Fedotenko

while breaking down the Pens roster after winning the Cup:
"But short sighted people decided to throw him under the bus, including the supposed 'authority' on Penguins hockey, the

Pensblog

, who repeatedly called him "

Fedostinko

" during the year." -- June 30, 2009
(

Pensblog

Note: After an exhaustive Google search, as well as a search of our own posts, we didn't find one instance of "

Fedostinko

," while finding numerous instances of us acknowledging, throughout his lackluster regular season,

Fedotenko's

clutchness

that he exhibits in playoff runs. )
"Can't forget to mention the blue uniforms. I started the rallying cry to ditch the blue uniforms last week and is appears as though other people are catching on as the

Pensblog

made mention of getting rid of them in their latest post. Since people are sheep and think

Pensblog

is the end all be all of Penguins blogs, they'll probably end up getting credit for starting the campaign, but since you can't fight stupidity there is no point in fighting that battle. But I will continue to monitor the progress of the horrible experiment regardless of where credit is given."
-- January 3, 2009 (Obviously during the Pens'

stinkfest

while wearing the blues.)
As we mentioned, this blog's original title was "Suburban Rob
Rossis
."
Evidenced by these e-mails we received from them when they were starting their blog:
(Note the dates.)
As much as we're married to our Gmail account during the season,
we are that unmarried to it during the summer.
Interesting aside, though: Doing a
GMail
search, we found these other tidbits of greatness.
From a Penguin bloggers roundtable discussing the hiring of Dan
Bylsma
:
There's not too much to break down about this whole thing. A good 20 or 30 minutes spent
persuing
their posts lets you know that negativity reigns supreme. In a recent post, they even wished
Goligoski
to be injured so that
Bylsma
would be forced to play McKee.
In another post, they go into extensive detail regarding Marc-Andre
Fleury's
career-long problems with consistency. Too bad every Penguin fan knows this. No reason to be condescending and act like Penguin fans don't know this. Then again, when you describe yourselves as the "most
knowledgable
, non-paid sports analysts in Pennsylvania," it doesn't leave much wiggle room to not come off as condescending toward fellow Pens fans.
You keep being negative, and maybe one day you realize that no one wants to be around that shit.
No one wants to read it. We're all just watching some dudes play hockey. Get over yourself.
And all of this brings us back full circle as to why we personally started a blog. Again.
We were tired of reading nothing but negativity about the Penguins.
Newspaper columnists were reminding us of the bad things, not focusing on the good things.
We just got sick of it.
The pluses in following the Pens this year:
1. It's always a joy to follow a Pens season.
2. They're contending for a division title. AGAIN.
3. They're defending Stanley Cup champions.
4. Watching the continuing maturation of Crosby,
Malkin
,
Fleury
,
Staal
, etc.
5. That "etc." part in #4.
6. The excitement of moving into a new arena next year.
7. The bitter sweetness of this being Mellon Arena's last ride.
8. We
fuckin
love hockey.
9. Many, many more.
The negatives:
Why would anyone waste time typing out a bunch of negatives?
Simply typing the pluses in that list above gives us a bounce in our step.
Here's an excerpt from a recent
PENSBURGH
post giving March grades to every Penguin.
Talbot's March wasn't spectacular, and the D+ grade says as much.
But the analysis portion of Talbot's March gets us pumped up for the playoffs.
Or...
Would you rather read about how Talbot is a piece of shit and that he'd better start scoring,
or else the Pens are
gonna
be swept in the first round?
If you're watching the game and can't wait to talk or type about the negatives,
why are you even watching the games?
Seriously, how can the writers of a blog like THE HUNKY & THE MICK
even put themselves through the agony of enjoying a Pens playoff appearance?
It's journalists' jobs to do this kind of shit.
Don't pretend you're something that you're not.
Our blog has become popular.
We've never conspired or had some kind of "marketing" plan to make it popular.
We've just never acted like something we're not.
We're simply Pens fans that are following with the season along with every Pens fan. We make it to like two games a season. We like to talk about the game afterward, mention the Pens shortcomings in certain games, but not have a stroke about it. And we like to revel in a Penguins victory and share that excitement with whoever wants to read it.
The blog is what it is.
We get you in, get you out, and get you on with the rest of your day.
And there's a solid group of
commenters
, whose comments we read every day, no matter what.
And we spend a good chunk of time reading those, as well.
It's just like sitting down at a bar or some shit and talking with other Pens fans.
Technology affords us this kind of experience. It's
underappreciated
.
We aren't an Internet "authority" on Pens fans.
We aren't sitting around touching ourselves about how many people we can reach.
We aren't trying to be journalists. We're Pens fans with a website.
We turn down radio requests and shit because we don't want that kind of voice.
We deflect any credit coming our way that a reader, blog, or e-mailer is deserving of.
And a quick browse of our comments section reveals that people don't take our shit as "gospel."
We collect anthem
pics
,
photoshops
, game pictures, stories about meeting a Penguin or going to your first Pens game; stuff that we find entertaining and, as it turns out, other Pens fans find entertaining, as well.
And how great was this recent
Qdoba
thing?
Seriously, it felt like it was the sole reason we started a blog in the first place.
We have one or two vent posts like this per season in regard to our blog.
The blog takes up a good portion of our daily lives during the hockey season.
And we absolutely love it. And we'll protect it.
So suck our balls.
And we're not meeting you in a parking lot.
Because that's sad.
Add a comment
Oof
. Making a journalist repeat a question.
What a kick in the sac.
Orpik
is starting to say some things trying to kick the team in the ass.
And the media loves it. Can't blame them.
They're tired of hearing Crosby's cookie-cutter stuff.
No lie -- We were somewhere this weekend watching the Pens game and overhear a couple of Pens fans talking.
"Pens would be so much better if they took that money they were giving

Gonch

and

Malkin

and spent it somewhere else."
Sadly there are people out there that think that.
Thankfully, games like last night will live in our evidence locker.
To the Pens defense, Rick
Tocchet
clearly spent the last five months putting together the
gameplan
for this game specifically. Either that, or he had the under. Regardless, there was something else at work.
Tocchet
calls a timeout with 12 seconds left in a 2-0 game? Yeah, that's not shady.
And how about the surprise appearance of Adam Oates as the Lightning assistant coach?
How come no one told us about this?
Unbeliveable
.
We'd talk about how scary a game like this is when the playoffs are quickly approaching.
But sitting around worrying about it doesn't do anyone any good.
In other news, Stephen takes home the Burrito Gold:
And thus ends the Stephen B.
Qdoba
saga. It was a fun ride.
But we'll still be watching everything James
Baetke
does on the Internet.
In the recap, a final e-mail from Stephen B.
7:30 PM
Mellon Arena
Listen to the game at [
WXDX
]
Know the Enemy:
"He's got no respect for the players... Matt Cooke, he's been doing that for a long time... He knew exactly that he was going to hit his head and that's how guys get hurt."

- Vincent

Lecavalier
It's a good thing that the Tampa Bay Lightning do not have any players that would ever do anything dangerous and potentially hurt someone...
Nope.
They play clean and never, ever take cheap shots.
Add a comment
Stephen B. addresses a nation waiting with bated breath.
Live from a
Qdoba
in Denver, Colorado.
Add a comment