7:30 PM
Mellon Arena

Know The Enemy:
The Flyers like to think that they're an improved hockey team.
And in some ways they are.
They've got a new coach.
They've won five of their last seven.
They sit only two points out of a playoff spot.
It seems as though all is well in Philadelphia.
Once again their fans are talking about how Pronger's tough physical game will bring the team a Stanley Cup.
They speak of how Mike Richards' leadership, once definitely in doubt, is driving the team toward success.
They name off talented young players that are going to break through and dominate.
And, of course, they speak of the team's toughness and grit.
Fans of the Philadelphia Flyers are once again seeking vengeance and the team's apparent turn around has the orange-clad masses in a frenzy of anticipation for what will come next.
But none of that matters, because the road to success goes through Pittsburgh,
These Philadelphia Flyers have yet to prove that they can defeat the Pittsburgh Penguins.
Sure, they can rough them up and sometimes they can even win a game or two, but when it all comes down to it the story ends the same way each time:
The Pittsburgh Penguins winning.
The Philadelphia Flyers angry and confused at how they let another one slip through their fingers.
And we wouldn't have it any other way.

Finally we got the story on the shhhhhh shirts. It is interesting to say the least.
But basically we got a few shirts, and we'd like to give them away. We're too lazy to come up with a contest, so please give us ideas.
Also, the creator of the tshirts will be at the game tomorrow in section D9. He is bringing a bunch with him so maybe you'll be lucky enough to get one.
Go Pens.
P.S. great celebration by the USA Juniors last night. [
TSN.CA
]
Someone should get that on youtube.
Add a comment
[Courtsey of FSN and PENS UNIVERSE]
0-24 last year?  Must have blacked out.  God.

Who would've thought a 5-2 win against the Thrashers on January 5th would be comparable to sex?
But that's what it is.

Although it's difficult to give this game a lot of weight.
Atlanta has now lost 9 straight.
Compared to the recent teams the Pens have faced, the Thrashers are butt crust.
But a win is a win.

Jordan Staal is on a different level. With Bingo and Geno busy making hotel arrangements for Vancouver, Staal has arguably been the Pens' most solid player the last 10 games.
It was nice to see a guy like Caputi, playing for the injured Chris Kunitz, get a goal.
That is why we hated Chris Bourque so bad.  He didn't do shit.  It took Caputi a shift to show up.
(Stay tuned after the jump for a beautiful Chris Bourque story.)
A big test for the Pens looms on the horizon.
After the Flyers at the Mellon on Thursday, the Pens go back on the road.
As we all remember, the last time the Pens hit up Western Canada, it was a good time.
7:00 PM
Mellon Arena

Welcome to those of you who have managed to avoid leaping off of the nearest bridge.
With the trade rumors and speculation about coaching changes that been swirling around in the past few days, you'd think the situation was completely hopeless.
It's not like it's the middle of February and the Pens are out of a playoff spot.
THAT situation would truly be hopeless and there would be no chance of recovering from that in any way.
At all.
Ever.
According to Empty Netters
, "Kunitz was initially injured approximately three months ago and the ailment progressed gradually to the point that surgery is required to fix it."
He's expected to play with either Crosby or Malkin tonight.

A bunch of people e-mailed this in:
As someone once said about a really bad album,
this song defies the law of physics by sucking and blowing at the same time.
At the 2:12 mark, we get the Penguin bashing. As someone brought up on Twitter this is how that part should go:
"...I eat Penguins for breakfast, lunch and dinner. I blow big shots in seventh games because I ain't a winner."
At [Puck Daddy], where you get an automatic Q&A if you write a Caps song,
these two ass-clowns got some face time.
Honestly, we hope these people get burned alive.
We mean that.
Go Pens.
Add a comment
That quote is from Malkin's post-game interview and it says it all. His life isn't over, ours isn't and neither should yours be. Have the past five games been tough? Sure they have. But we've been through worse. We know there's light at the end of the tunnel for this team. Last year we weren't so positive.
The Pens got 50 shots on Vokoun. The SHOOOOOOOOT guys don't even know what's happening right now. While they kiss Hines Ward's tears away, we'll keep going on. If the team can tighten up the defensive zone coverage and get the powerplay going, they'll steamroll the entire world. You think Evgeni Malkin is going to be quiet forever? If you do, you're probably also calling for Shero to get Kovalchuk for Martin Skoula and a bag of pucks.
Everyone's frustrated right now, no denying it. But this team is too talented and too well coached to not be able to play their way out of this. After their last losing streak, they won like 50 in a row. They'll be fine. If the ship starts to really sink and things have to be done, then in Shero we trust. But until then, stay the course.
At the end of the day, the Pens are still 26-16-1 and sit comfortably in 4th place. Step back, hit the hash pipe and bang your lady or dude.
Jump.
5:00 PM
BankAtlantic Center

The other game Pittsburgh is playing in Miami today.
The Panthers have given the Pens problems all season.
Tomas Vokoun will be in net for Florida.
He's been on fire in every game against the Pens.
We could say something about the Pens power play here but...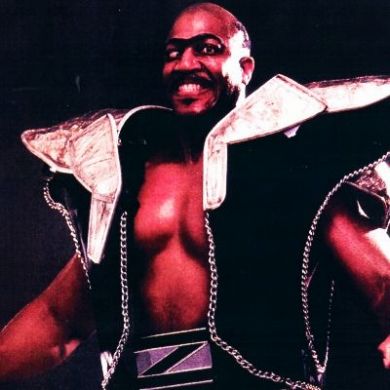 There's nothing worse on a lazy Saturday afternoon than the Pens going into Tampa Bay's Sam's Club Warehouse and laying a turd on the center-ice dot with pinpoint accuracy.
As far as Tampa's concerned, they've been under everyone's radar all season.
They have the horses. So did Eight Belles' jockey.
So, the Pens have now dropped 4 in a row and 5 of the last 6. But this shit happens. In the NFL, losing 4 games in a row means you start calling people homos on Twitter. In the NHL, it's 5% of the season. But, still, flip the calendar back one year, and things were much more depressing.
We refuse to try to chisel away at the Pens' issues, because they're hard to find. Sure, the Pens powerplay is anus, but it'll come around when it has to. We're looking at a hockey team that's been hanging around at the top of their conference all season, they're the defending world champs, they have 2 of the top 10 players in the world, and their GM already knows what you're having for lunch next week. They just haven't been winning recently.  Going through these stretches helps everyone in the organization to find faults and to find what works and what doesn't.  Have to do it.

And the Pens are taking this slump into the official dog days of winter; that slice of time from mid-January to about a week before the trade deadline where it's cold as balls 24/7 and you don't want to get out of bed in the morning. The most wonderful time of the year.
Add a comment