Jordan
Staal
skated in full gear on Wednesday. [
PENS
]
If the video of him getting dressed wasn't so
homoerotic
, we'd post it.
Guerin
missed Game Three because he had to film another Dos
Equis
commercial.
In other Pens news...
Not sure how we feel about this.
Ain't paying $5 for a large Hawaiian Punch.
Root-beer floats are
gonna
be the shit, though.
After the jump, Red Wings crap...
and clearing up stuff about Les Habitants.
Whoops.
- Rachael M. -
There are two goalies in the world that have played on the NHL's grandest stage the last two years.
One is handing water bottles and towels to his teammates in Detroit.
The other one just ruined about 2 million French people's lives.
For those who know him best, and have followed his career, this was another big-money performance.
Montreal doesn't generate 45 shots.
Instead, they rely on a handful of quality chances to scratch across a goal or two.
Fleury
stood tall for all of them. Except when he was doing splits to rob people.
He kept the Pens in it in the first.
He had to somehow remain focused during the second.
And he held the line in the third.
It was a beautiful thing. Disco came out and decided to beat the
Habs
at their own game.
He made a bet on his goalie. And we'll take
Fleury
over
Halak
every day of the week.
It was cute watching the
Habs
scurrying around in the third trying to generate offense, too.
It is almost ironic that along with
Fleury
,
Evgeni
Malkin
was being jobbed by people.
Geno
responded with his best all-around game of these playoffs.
He was everywhere.
That's why he was the second star behind
MAF
.
Hell, give the third star to Mark Eaton for repeatedly going back into his own zone to retrieve a puck all the while knowing he's
gonna
get railed.
Or even give it to Crosby.
He was solely responsible for putting the Pens on the game-winning PP.
The thing about elite players is you have to commit penalties to stop them.
Hal Gill thought the puck was still in their skates and held onto Sid.
Mistake. Penalty. Game over.
Scary for
Habs
fans that Crosby still hasn't had his signature game of the series.
It's coming.
And now the Pens take the 2-1 series lead.
But the series is still anything but over.
John Holmes sized Game Four on the horizon.
Storm's coming Thursday, Jack.
Recap after the jump.
And Mike
Cammalleri
finds himself in another
HWBM
video, an Eric P. production.
7:00 PM
Series Tied 1-1
Bell Centre
Listen to the game at [
WXDX
]
People keep talking about how the crowd might throw off the Penguins.
Does anyone really think that when the Pens step on the ice in Montreal they're going to be surprised that the crowd is loud?
We can't see Sidney Crosby skating onto the ice surface, looking up, seeing that the crowd is cheering and quickly retreating to the dressing room.
After the last game one of the broadcasters on
CBC
mentioned that the Pens would "be shocked" at the atmosphere in the Bell Centre.
Now we don't claim to be brain surgeons ourselves, but anyone with any sort of knowledge of professional hockey knows that the people of Montreal care about the sport.
We don't think the crowd is going to shock anyone until they break into their customary second intermission riot.
Even then, who would really be surprised at that?
Game three.
We've also been hearing a lot about momentum.
We've been reminded of the Capitals series and we've seen first hand how the
Habs
will do anything possible to shut down their opponents' offense.
Every site on the Internet has mentioned something about "not overlooking the
Habs
."
We never overlooked the
Habs
.
Neither have the Pittsburgh Penguins.
Game three.
Time to break out.
Commentor Stoosh has been around quite a while.
He even has a shirt in Storeblog.
He's banged out beastly Homer-esque comments with a high level of consistency.
Only fitting to give him the reins.
Add a comment
Mike Lange should sue:
This promotional campaign was a home run in itself.
The
Halak

video
has some historical significance, regardless of the outcome of the playoffs.
Until Joe
Pavelski
and Mike
Cammeltoe
started getting their own videos.
If the Pens don't win this series,
we'll post this
Cammelleri
video every day till the end of the playoffs.
::::::::::::::::::::::::::::::::::::::::::::::
It's the playoffs, which means there's enough storylines to make Mother Goose pregnant.
It also means the job tour is in full swing.
Three stops on the itinerary: "
HockeyTown
," Boston, and Ron Cook's basement.
Before we start the tour,
Twitterer
@Amb_Alex
alerted us to this
Habs
homer on
Bleacher Report:
You know you're
gonna
click that link.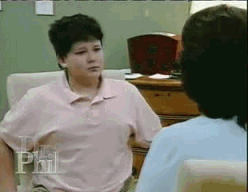 :::::::::::::::::::::::::::::::::::::::::::::::::::::::::::::::
We went to the Pittsburgh stop first.
We checked Hines Ward's shower, but Cook wasn't there.
Then we realized he was probably on the Boulevard.
Post Gazette. Vintage Ron Cook.
Why even write an article like this?
Makes absolutely no sense.
Anyone who says
Malkin
hasn't been his Conn
Smythe
self these playoffs, they're right.
But guess what. Every Penguin fan already knows this.
Every NHL fan already knows this.
But it's a journalist's job to sell fear.
Because fearful people listen to what they perceive as a voice of reason.
And they'll buy the paper tomorrow.
Does the Post-Gazette realize that Cook is just phoning in columns anymore?
He's telling people stuff they already know. This is news? This is journalism?
Newspapers should demand better from their employees, especially during the playoffs.
What a waste of time. So we're not even linking to it.
After the jump, we head to Boston and Detroit...
Rick chronicles the history of riots in Montreal...
and a Montreal music video/whatever the hell it is.
Hello.

After some deliberation with my loved ones and close family friends,
it is with a heavy heart that I announce my retirement from The Pensblog.
The last two years have been a turbulent time in my life.
I was caught doing coke in a movie theater.
The exact details of the transaction that sent me to
Fear The Fin
is something that no one should know about.
But, most prominently, I respect The Pensblog for not releasing my current battle with sex addiction
that has directly correlated with my subpar performance in recent times.

[ Chokes up ] Through it all, The Pensblog was my rock.
I was called on time and again to come through in big games.
And I just couldn't deliver.

I don't want to interfere with the current playoff run,
so I've requested that a retirement ceremony is delayed until the start of the 2010-2011 season.

Rest assured that I will be glued to the television for the rest of the season.
Go Pens.  God Bless.
[ Voice quivering ] h-o-o-o-o-o-o-o-o-o.
[ Collapses at the podium. ]

Thanks for everything you did, Hacksaw.
To alleviate the grief that this press conference has brought, we give you Penguin cats:
Add a comment
Pretty much sums up the entire game.
Forget to mention all the bounces they got, though.
It's a race to 4. A marathon of sorts.
And Montreal put a pipe bomb in your mouth.
Worst part about playoff losses isn't the actual loss.
Starting this morning, you'll hear Tim Benz starting on the Penguins.
Guranteed
he'll call out
Malkin
.
Then we'll roll into the noon hour, and Stan and Guy will start fielding calls from brilliant callers blaming everyone they can think of.
Around 5:00, Mike Logan will say something, and everyone will laugh.
Rob Rossi will start running his mouth on the Mark Madden Show.
In between of all of this, co-workers will start saying stupid shit and message boards will be out of control.
Rich Walsh will bring it home on the nightly news with some moronic sequence of sentences.
The best part of the aftermath of the loss, though, was Rich Walsh outside Mellon Arena after the game trying to find a Penguin fan who was placing gloom and doom on the season. Happiness doesn't sell news. Despair does.
But Rich Walsh just couldn't find a bridge-jumping Pens fan. Everyone was just spitting in his face.
So, it's good to know we're not alone in that sentiment.
We've seen way too many playoff games and playoff series to even be concerned right now.
Fans everywhere are salivating over seeing Crosby frustrated and angry.
Pens fans are salivating, too. Because nothing's better than an angry Sid.
Heading into his backyard for Game Three. Could be an interesting night.
Story of this game was Montreal playing their "style." Their style consists of hoping to get the lead, and when they do, sit back and wait for an overeager
jugernaut
offense to start forcing things and making mistakes. In turn, Montreal then feeds off those mistakes and takes advantage of shooting on a goaltender who hasn't seen a shot in like 8 minutes.
That's it. That's their
gameplan
.
A goalie who's stonewalling your life fits into the equation, too.
Timely bounces help, too. Mike Cammalleri cashed in the two bounces he got.
The Pens went 4 for 4 on the PP in Game One.
In Game Two, they were 0 for your face.
If they manage one goal, the game is going to OT.
They still had a shit load of chances even strength, though.
But
Halak
decided to come to this one. And he refused to leave.
The way
Halak
and the
Habs
frustrated the Pens, especially in that "third period," if you want to give it the benefit of the doubt and call it a period of hockey, was staggering.
Habs
just sat back and waited for the Pens to score. The Pens couldn't, and
Cameljoke
was there to capitalize on a turnover due to the Pens pressing.
Letang
tried to corral the puck with his skate, it bounced too hard off said skate, and
Cameljoke
walked in and hit the bottle.

What's done is done.
Now it's time to see what Disco has up his sleeve. One thing the Caps' coaching staff was railed for was not making any adjustments.
Bylsma
will have a plane ride up to Antarctica to figure out a way to combat Montreal's rope-a-joke style.
With a team like the
Habs
, if you get up 2 goals, you are fine.
You just have to get there first. Vomit.
The first 5 to 10 minutes in Montreal will be hell.
Can't wait.