Mike Lange should sue:
This promotional campaign was a home run in itself.
The
Halak

video
has some historical significance, regardless of the outcome of the playoffs.
Until Joe
Pavelski
and Mike
Cammeltoe
started getting their own videos.
If the Pens don't win this series,
we'll post this
Cammelleri
video every day till the end of the playoffs.
::::::::::::::::::::::::::::::::::::::::::::::
It's the playoffs, which means there's enough storylines to make Mother Goose pregnant.
It also means the job tour is in full swing.
Three stops on the itinerary: "
HockeyTown
," Boston, and Ron Cook's basement.
Before we start the tour,
Twitterer
@Amb_Alex
alerted us to this
Habs
homer on
Bleacher Report:
You know you're
gonna
click that link.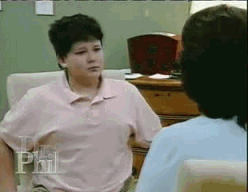 :::::::::::::::::::::::::::::::::::::::::::::::::::::::::::::::
We went to the Pittsburgh stop first.
We checked Hines Ward's shower, but Cook wasn't there.
Then we realized he was probably on the Boulevard.
Post Gazette. Vintage Ron Cook.
Why even write an article like this?
Makes absolutely no sense.
Anyone who says
Malkin
hasn't been his Conn
Smythe
self these playoffs, they're right.
But guess what. Every Penguin fan already knows this.
Every NHL fan already knows this.
But it's a journalist's job to sell fear.
Because fearful people listen to what they perceive as a voice of reason.
And they'll buy the paper tomorrow.
Does the Post-Gazette realize that Cook is just phoning in columns anymore?
He's telling people stuff they already know. This is news? This is journalism?
Newspapers should demand better from their employees, especially during the playoffs.
What a waste of time. So we're not even linking to it.
After the jump, we head to Boston and Detroit...
Rick chronicles the history of riots in Montreal...
and a Montreal music video/whatever the hell it is.
Hello.

After some deliberation with my loved ones and close family friends,
it is with a heavy heart that I announce my retirement from The Pensblog.
The last two years have been a turbulent time in my life.
I was caught doing coke in a movie theater.
The exact details of the transaction that sent me to
Fear The Fin
is something that no one should know about.
But, most prominently, I respect The Pensblog for not releasing my current battle with sex addiction
that has directly correlated with my subpar performance in recent times.

[ Chokes up ] Through it all, The Pensblog was my rock.
I was called on time and again to come through in big games.
And I just couldn't deliver.

I don't want to interfere with the current playoff run,
so I've requested that a retirement ceremony is delayed until the start of the 2010-2011 season.

Rest assured that I will be glued to the television for the rest of the season.
Go Pens.  God Bless.
[ Voice quivering ] h-o-o-o-o-o-o-o-o-o.
[ Collapses at the podium. ]

Thanks for everything you did, Hacksaw.
To alleviate the grief that this press conference has brought, we give you Penguin cats:
Add a comment
Pretty much sums up the entire game.
Forget to mention all the bounces they got, though.
It's a race to 4. A marathon of sorts.
And Montreal put a pipe bomb in your mouth.
Worst part about playoff losses isn't the actual loss.
Starting this morning, you'll hear Tim Benz starting on the Penguins.
Guranteed
he'll call out
Malkin
.
Then we'll roll into the noon hour, and Stan and Guy will start fielding calls from brilliant callers blaming everyone they can think of.
Around 5:00, Mike Logan will say something, and everyone will laugh.
Rob Rossi will start running his mouth on the Mark Madden Show.
In between of all of this, co-workers will start saying stupid shit and message boards will be out of control.
Rich Walsh will bring it home on the nightly news with some moronic sequence of sentences.
The best part of the aftermath of the loss, though, was Rich Walsh outside Mellon Arena after the game trying to find a Penguin fan who was placing gloom and doom on the season. Happiness doesn't sell news. Despair does.
But Rich Walsh just couldn't find a bridge-jumping Pens fan. Everyone was just spitting in his face.
So, it's good to know we're not alone in that sentiment.
We've seen way too many playoff games and playoff series to even be concerned right now.
Fans everywhere are salivating over seeing Crosby frustrated and angry.
Pens fans are salivating, too. Because nothing's better than an angry Sid.
Heading into his backyard for Game Three. Could be an interesting night.
Story of this game was Montreal playing their "style." Their style consists of hoping to get the lead, and when they do, sit back and wait for an overeager
jugernaut
offense to start forcing things and making mistakes. In turn, Montreal then feeds off those mistakes and takes advantage of shooting on a goaltender who hasn't seen a shot in like 8 minutes.
That's it. That's their
gameplan
.
A goalie who's stonewalling your life fits into the equation, too.
Timely bounces help, too. Mike Cammalleri cashed in the two bounces he got.
The Pens went 4 for 4 on the PP in Game One.
In Game Two, they were 0 for your face.
If they manage one goal, the game is going to OT.
They still had a shit load of chances even strength, though.
But
Halak
decided to come to this one. And he refused to leave.
The way
Halak
and the
Habs
frustrated the Pens, especially in that "third period," if you want to give it the benefit of the doubt and call it a period of hockey, was staggering.
Habs
just sat back and waited for the Pens to score. The Pens couldn't, and
Cameljoke
was there to capitalize on a turnover due to the Pens pressing.
Letang
tried to corral the puck with his skate, it bounced too hard off said skate, and
Cameljoke
walked in and hit the bottle.

What's done is done.
Now it's time to see what Disco has up his sleeve. One thing the Caps' coaching staff was railed for was not making any adjustments.
Bylsma
will have a plane ride up to Antarctica to figure out a way to combat Montreal's rope-a-joke style.
With a team like the
Habs
, if you get up 2 goals, you are fine.
You just have to get there first. Vomit.
The first 5 to 10 minutes in Montreal will be hell.
Can't wait.
2:00 PM
Mellon Arena
Listen to the game at [
WXDX
]
Thank you, NBC, for the
2PM
Sunday start.
Game two against the
Habs
.
Our chance to put them in a hole before we head to Montreal.
Splitting the series 1-1 in Pittsburgh would be considered a victory for them.
It would be bad news for us.
"Although both players were optimistic about how they are progressing, neither was willing to give a timetable on when they will return to the lineup. Kennedy said his return is dependent on getting himself into game shape while Leopold has to see how he responds to live hitting."
Obviously,
Staal
will be out for the Pens.
Disco is calling it "Lacerated," not "severed." [
PENS
]
Friedman better put on some old clothes, 'cause we're throwing him under the bus.
Thank God we aren't a reputable news source.
Originally posted at 11:

09am

:
Add a comment
The Penguins have broken some pretty good goalies in the recent playoff runs.
It took them about 45 or so minutes to break
Jaroslav
Halak
in Game One.
Halak
was eventually pulled midway through the third period for Carey Price.
And the Pens went on to win 6-3.
The
powerplay
came alive.
If Mike
Yeo
had a blog, he would be posting a big picture of his sac.
The Pens had four
powerplay
goals.
Craig Adams scored a huge goal of his own.
Crosby and
Malkin
had 0 of the Pens' 6 goals.
A lot of great things to talk about coming out of this game.
Except for this.
Staal
was injured in the second period when he collided with Montreal's
P.K
.
Subban
.
No real indication of the severity of the injury, and that's to be expected.
Disco said the injury is "undisclosed."
Staal
has played 358 straight games.
But there is nothing anyone can do about that.
An injury is just another hurdle.
So the
Habs
looked tired.
That was also to be expected.
And they get no favors from life, as they have to turn around and play an afternoon game on Sunday.
When you consider how the Pens played in this one, along with Montreal trying to regroup in time for Sunday...
No sympathy for the
Habs
not having a rest between the rounds.
Maybe they should've started playing in the Caps series before Game 5.
Like 800 pictures after the jump.
7:00 PM
Series Tied 0-0
Mellon Arena
Listen to the game at [
WXDX
]
Oh Montreal.
Just days ago we loved you. We cheered as Hal Gill blocked shot after shot.
Watching
Jaroslav
Halak
put on a series of great performances filled our Caps-hating hearts with joy
We were almost singing "Ole ole ole" along with you.
And now.... now not so much.
Now you are our enemy.
You're in the middle of a great run.
You're playing a dedicated style of hockey that was able to shut down the highest scoring team in the league.
You've already defied all expectations and exceeded all goals.
But you want to keep going, don't you?
You want another upset. You want to beat the defending Stanley Cup Champions and advance to the Eastern Conference Final.
You want to be a giant killer.
But we're not the Washington Capitals.
That series is over.
Our admiration for you has quickly faded.
The
USS
HMCS
Hal Gill is now an enemy ship.
Halak
is now another goalie our team hopes to break.
We know it won't be easy. It never is.
We don't expect it to be.
We're at war.