The daylight is just lifting. Throw a quarter to some homeless guy. You head past Gate Two and high-five some random dude..... flick the Flyers bus off, keep walking up that godforsaken hill. You look up at the parking lot where you spent hours waiting in traffic as a kid. You give a "

wooo

..." to

tailgateblog

up there, throw a wave to the hockey

jesus

. Open up to Gate Three and get your sac touched by some guard- getting close now. The blast of cold air hits you right as you peek behind the curtain and see the empty red seats. The arena is busy; you're in line behind 200 people. You're a

goddam

Penguin fan in the only Arena you've ever known. Is there any thing better in the world?
Rest in peace.
Posted May 4th: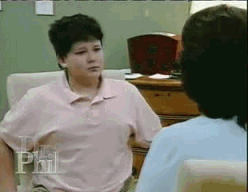 Move over, '96 Panthers and '93 Islanders.
You have company on Heartbreak Hill.
Don't want to recap this game or this series, but we have to for history's sake.
Five years from now, we'll want to read how we felt.
We'll never throw a player under the bus unless they are Chris
Bourque
.
That's why we never touch Marc-Andre
Fleury
. No reason to. Cup-winning goaltender.
But, man. You just can't give up a goal 30 seconds into Game 7.
It just can't happen. No way. No how.
You know what else can't happen?
Winning the Stanley Cup every season.
We as fans have had so much go right over the last three years.
We were due for something awful. We've lived with that fear since October.
From the outset of this season, something didn't feel right; something wasn't there.
If you thought different, you're lying to yourself.
No memorable games, no comebacks, no killer-instinct hero shit.
And the PP was stains all season.
Game 7 was a microcosm of the season.
PP couldn't come through.
MAF
got yanked.
Turnovers: Penguins-20,
Habs-1
. 20 to fucking 1.
The Pens Defined Ordinary.
Regardless, it was still a hell of a ride.
We'll take this season over watching the Kansas City Penguins on NHL Center Ice any day.
This post itself is in shambles. There is no rhyme or reason to it.
Just put the gold divider in there 'cause it's gay and we've hated it all season and never changed it.
We probably saw Sergei
Gonchar's
last shift as a Penguin.
His effort on the Travis Moen goal has people throwing hissy fits.
Newsflash
: It wasn't the game-winning goal. It doesn't matter.
Gonchar
has been our favorite Penguin since we started the blog in '06.
Doesn't matter.
It doesn't even shame us to say it, but we're jumping right back on board with the
Canadiens
the rest of the way.
Skating shifts with Hal Gill brings us pleasure.
People love the underdog story.
People loved George Mason going to the Final Four a couple years ago.
People were pulling for the Jets in the AFC Championship Game against the Colts in January.
Dominic Moore sucks.
There's just something about a team that is playing as a team.
They came into this series and made a lot of Pens fans look like assholes, us included.
Have to respect it.
Whoever the
Habs
play in the
ECF
------- Wait, wait, wait.
Flying under the radar in these playoffs right now is the story of the Flyers working their way back from a 3-games-to-none deficit to force Game 7 on Friday night.
Unbelievable.
The "history" the
Habs
have made so far in these playoffs has relied upon teams that were supposed to wipe the floor with them not being able to deliver.
But from now on, nothing will be seen as their opponents' failure, but rather the
Habs
' success.
We're pretty level-headed about everything in the wake of last night.
But don't e-mail us. We don't care about anything right now.
No clue why you'd do it to yourself, but a recap is waiting after the jump.
Like our friend
Japers Rink
said.... and then there was golf.
The Mellon went down. Bitterly disappointed, but can't say they didn't have their chances.
Really not sure what to say.
Congrats to the
Habs
, and their fans. To our friends thank you. It was a pleasure doing battle with all of you.
To our enemies, bask in our defeat.
We'll be back. Oh lord, we'll be back.
Go Pens.
Series recap in the am.
Add a comment
7:00 PM
Mellon Arena
Listen to the game at [
WXDX
]
Game Seven.
This doesn't need any hype.
Everyone knows what is at stake tonight.
One more win and you're in the Eastern Conference Final.
One more loss and you're cleaning out your locker.
The Pittsburgh Penguins are a battle tested team.
They've made the Stanley Cup Final two years in a row.
Last year they beat both Washington and Detroit in game seven.
On the road.
Tonight they are at home.
We are at home.
The Igloo.
And it needs to be loud.
"We know what Montreal's building was for them and now it's a chance for us and our fans to have something special... We want to have the energy and the top coming off of the old building. I know our guys are really looking forward to stepping out and hearing those fans go bananas with the opening introduction."

-- Dan

Bylsma
If the Penguins score, be loud.
If the
Habs
score, be loud.
If some guy three rows in front of you buys some cotton candy, be loud.
Was it annoying to listen to
Habs
fans cheer and boo every little thing?
It definitely was.
But it also impacted the players on the ice.
When Mike
Cammalleri
scored what turned out to be the game winning goal in game six, the Bell Centre crowd cheered all the way through the commercial break.
The
Habs
on the ice said that ovation game them energy and inspired them.
Tonight we need to do the same for the Penguins.
You play all season to have home ice advantage and, in game seven, every advantage matters.
Be loud.
In the arena and on the lawn.
Be loud.
Game seven is where heroes are made.
One of the most interesting things about game sevens is the rollercoaster ride they take you on. Every hit feels bigger. Every shot seems more deadly. Every bounce could end the game. Since the
Habs
4-3 victory on Monday night we've all been on that rollercoaster. Emotions have been everywhere.
Anything can happen in game seven and it usually happens quickly. In the span of a few seconds you can go from feeling unbelievable fear to experiencing incredible joy. And it happens the other way around too. Game sevens are rarely boring. They are rarely predictable. And they are rarely easy.
It is in these games where heroes are made. They are born out of adversity. They are forged out of intensity. When it matters the most some players step up and perform at their highest level.
We've all seen it happen with superstars. Mario
Lemieux
.
Jaromir
Jagr
. Sidney Crosby.
Evgeni
Malkin
.
All of those men have risen to the
occassion
in their careers. They have taken their teams on their backs and played at a level that most of us can only dream about.
But it's not always the superstar that becomes the game seven hero. In fact, many times it's an unlikely player that finds another gear and
propells
his team to victory. These players do not become heroes because of their incredible natural talents. They do not achieve success by ability alone. These men rise up and become legendary because of their hearts, their desire and their tenacity. These heroes succeed because they have the will to do so.
So it's not entirely surprising that these men are most often the keys to victory in game seven. When the stakes are high and the competition is fierce sometimes emotion, heart and dedication are all that separate two teams from one another.
The Penguins have a roster of playoff heroes. They smell like smoke because they have been through fire. These are their triumphs.
In the movie Arachnophobia, some 1990s town is destroyed by spiders.
Jeff Daniels plays the charming role of some jobber who apparently is the only person with the ability to kill spiders.
In the movie's climax, Daniels is in the basement surrounded by spiders.
He's in his own house. There's no way out.
Game 7.

We've all had our own personal Game 7.
-- Meeting your significant other's parents for the first time.
-- The second onset of have-to-shit-now goosebumps with no bathroom in sight.
-- Your muffler falling off your truck on Bates Street in the pouring rain.
-- Changing your left-rear tire on the shoulder of I-79 on a 2-degree January day.
-- Walking into a room where you know everyone in the room hates you.
-- Driving high for the first time.
-- Having to pay a bill knowing an overdraft fee is lurking.
-- Serving 6:00pm Christmas Eve mass as an altar boy.
-- Stuck in the dead zone wondering whether you should hold the door open for that old lady who's just now getting out of her car in the handicapped spot and you have no clue how fast she'll walk to the door.
-- Some girl is faster than you thought she was, leaving you totally unprepared.
-- Driving down the road, hoping the driver of the next car going the other way didn't just catch his wife cheating on him and he's hell-bent on crashing head-on into the next vehicle he sees.
-- The light turns yellow in the aforementioned dead zone.
However big or small, we encounter Game 7s in our daily lives.
Game 7s have no logic behind them.
Game 7s can't be bought, bullied, reasoned or negotiated with.
The decisions you make in those moments will stay with you until you die.
When the puck drops at 7:11pm tonight, it will begin carving itself into history.
Another chapter.
God knows where we will be this time tomorrow.
Will we be planning for the Bruins and/or Flyers?
Or buying tickets to a Pirates game?

The one thing we've learned from any Game 7 is that it is all about the little things.
-- Don't say anything stupid when you meet your in-laws.
Play it close to the vest.
When a funny quip is left hanging in there above the dinner table, take it, then retreat back.
-- Making that split-second decision to go for broke and try to relieve some pressure in your intestines.
Will it be a squeaker? Will the person next to you feel the seat vibrate just enough?
Or will the plan totally backfire?
-- Will you call Triple A? Or suck it up and have 18-wheelers ruin your church clothes by sloshing winter muck into your mouth?
-- Will you close the door on the old lady and get to the back of the convenience store as quick as possible to convince yourself that the old lady was walking too slow when the doorbell dings signaling her entry?
-- Will a priest touch your penis right before the Apostles Creed?
How do you react? A champion doesn't flinch. You're there to do a job.

-- Will the Penguins score the first goal?

Games like this make us wish Al Gore would have invented the Internet a little bit sooner.
How nice would it be to look back on all of the previous Game 7s?
Even though it brings us pain, it's therapeutic to look back at the 2008 Game 6 SCF recap.

The way technology is, we'll be able to do that from here on out.
Most of all, as with all Game 7s, we will all remember something from this game.
Still remember that haunting slo-mo. Rich Pilon. Man.
The game-tying goal from that game still sends chills.

Game 7 is around the 6-minute mark.
-- Can't really remember much from the '96 Game 7, which is fairly stunning. Went through most of our adult lives thinking that Zubov scored the game-tying goal. Turns out it was actually Nedved.
If you want to see something unreal,
LGP
has a database of games no one has ever told us about.
"The first goal was huge," MacLean said. "Coming back after they tied it up was even bigger."
There are some other things in there. Jesus.
-- Norm Maciver scored the easiest goal of his career against Jim Carey in a Game 7.
-- Game 7 against the Devils in 1999 isn't talked about enough.
-- Buffalo Game 7. MAF Glove City Game 7.
-- And then...

Osgood failed Geometry.
After the jump, a rumor of a gameday character...and Penguin Dogs.
At a run time of 6 minutes, it seems a little long.
But for whatever reason... it feels good.
Thanks to JTM for the link.
go pens
Add a comment
Commentor Stoosh has been around quite a while.
He even has a shirt in Storeblog.
He's banged out beastly Homer-esque comments with a high level of consistency.
Only fitting to give him the reins.
"We'll meet you in the schoolyard, baby, for all the marbles..."
Those were the epic words of Mike Lange, uttered after the Pens won Game Six of the 2008-09 Stanley Cup Finals. Just a few nights prior, the Red Wings smoked the Pens by a score of 5-0 in Game Five, taking a three-games-to-two series lead and leaving the Pens absolutely zero margin for error. The 2-1 victory in Game Six was the return salvo by the Pens, forcing Game Seven back in Detroit and prompting Lange's now-infamous radio call.
Strange, then, that the Pens are once again faced with a trip to the schoolyard, yet this somehow feels so much different. After dropping Game Six in Montreal last night, it's back to Mellon Arena tomorrow night for Game Seven. Sure, the stakes aren't exactly the same; the winner of this Game Seven doesn't get to carry the Cup around the ice after the game...at least not yet, so to speak.
But take this all down to its most basic.
The Pens and their faithful find themselves at the same spot they found themselves after Game Six of the Detroit, the same spot they found themselves after Game Six of the Washington series last year - namely, tied three-games-to-three with an opponent with one game left.
Kind of strange, then, was this little dynamic that happened in the wake of last night's loss. Getting to this point this time feels a hell of a lot different than it did last June against Detroit. More frustration, lots of it felt by yours truly as this game progressed. It got me to wondering. Does winning Game Six to stave off elimination really mean that much more to the perceptions of your team heading into Game Seven?
Imagine we could flip the results of Games Five and Six. Imagine that with the series tied at two, the Pens drop Game Five by the 4-2 score we saw last night. Imagine, then, that Fleury comes out and posts a near-shutout in Game Six in Montreal. The Pens, down three-games-to-two heading in, win 2-1, stave off elimination and force Game Seven back in Pittsburgh.
If that happens, is anyone - fans, media - pointing a finger at Fleury? Is there any talk about defensive lapses, sloppy play or turnovers killing the Pens?
Or are those articles instead being written about how the Pens may have found a way to counter the collapsing defense of the Habs? Is there anywhere nearly as much talk about the Pens still possibly losing the series to an eighth seed? Or does much of what's written now start to question the Habs and their durability to withstand another Game Seven on the road?
Flip the results of Games Five and Six and we're still right here, headed to Game Seven, only Fleury's the hot goaltender and the Habs are the ones with the questions to answer.
This is how the perceptions change. This is how the stories change. Now we get the same old questions about Fleury. There'll be the questions about whether the Pens can play their game, get the first goal, and get another goal to build that elusive two-goal lead. We get all the talk about how this COULD be the last hockey game ever played at Mellon. Or that the first Pens game ever played there was a loss to the Canadiens, and that the last game played there COULD be as well. That's the kind of crap that Paul Alexander will be yammering on about on 93.7 The Fan all morning on Wednesday. That's the kind of stuff you'll hear from Ron Cook or Paul Zeise on Sunday Sports Showdown.
But at its heart, at its most basic point, the Pens are right back at that same spot they found themselves after Game Six last year.
In the schoolyard, baby.
Playing for all the marbles.
Only this time, it's our schoolyard.
Saw this quote on twitter last night from @jtkola:
"It's the only way to live life...think you're gonna win...don't hang your head...life's too short, every day's a bonus..." - -Badger Bob
Go Pens.
Add a comment
Last Game 7 win for the Pens at home:
A secret lies with Ken
Wregget
.
2-0 all time in Game 7's in Mellon Arena.
For the love of God, get Ken
Wregget
in the building on Wednesday.
And have him put on a Pens shirt.
About nine million thoughts running through everyone's mind. We're there, too.
How many times can we hear it:
Canadiens

won the first game in the Civic arena.
Canadiens

won the first game in the Civic arena.
Canadiens

won the first game in the Civic arena.
Canadiens

won the first game in the Civic arena.
Canadiens

won the first game in the Civic arena.
Only way to supplant this
Canadiens
/Mellon Arena
curst
is to start a vicious internet rumor that Mario is the actual father of all of Jacque Martin's kids.
Unpleasant memories of 1993 and 1996 dance in your head.
Basically everything points to Montreal pulling this off.
Some Pens fans may jump ship. Some will begin to reason with losing.
Some will blindly guarantee a Penguin win just because.
Truth is, to each their own.
Game 7's make people do crazy things. It can completely destroy your mind.
The only thing we can take from our experiences last year is how not to think.
Remember the arrogance of Detroit fans last year?
Go read The Chief's
gameday
from last year. We ain't linking it.
But do you remember the fear that Washington felt?
Go read a few Capitals blogs from last year's Game 7 with Pittsburgh.
And go read the blogs from this year for the Montreal Game 7.
The only way we are going to approach this game is simple.
It's one game at the Mellon for the right to move on.
It is finding the right balance of fear and confidence.
We know we're not the only Pens fans that can rattle off every Game 7 the Pens have played since we've been alive.
Embrace this Game 7 for the theater it is.
We are pumped as shit for this game.
Nothing to be afraid of. Nothing to be tense about.
The Mellon Arena owes the Pens a bounce or two.
It is going to be one hell of a time.
Blog may be going dark until Wednesday
Gameday
post.
Add a comment